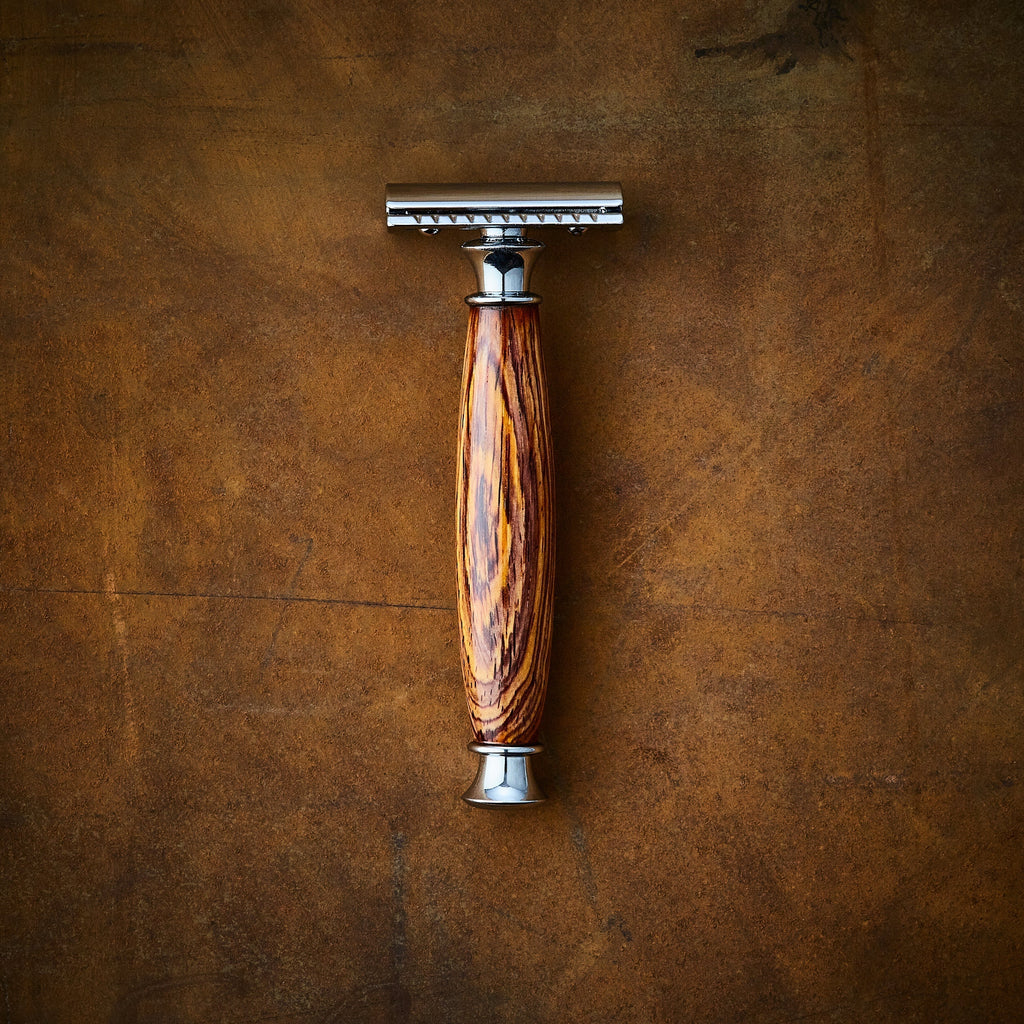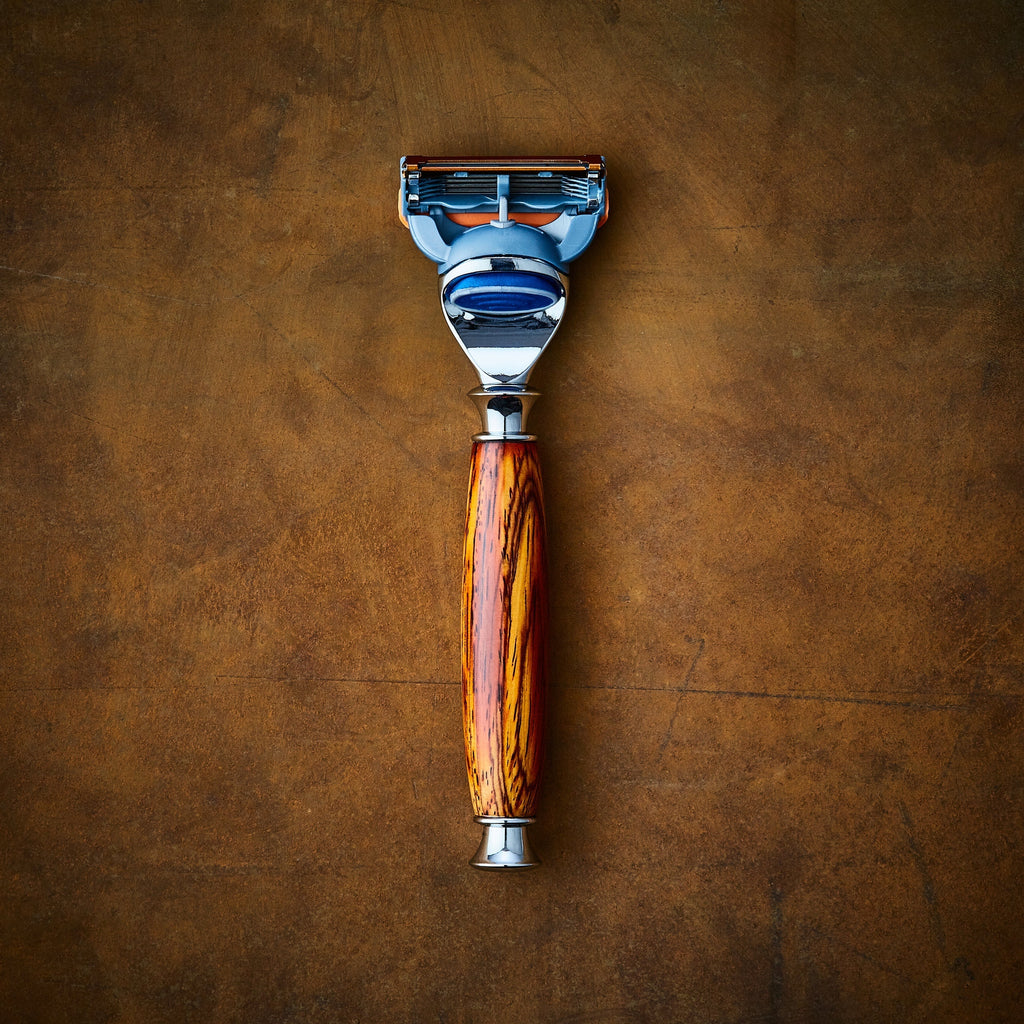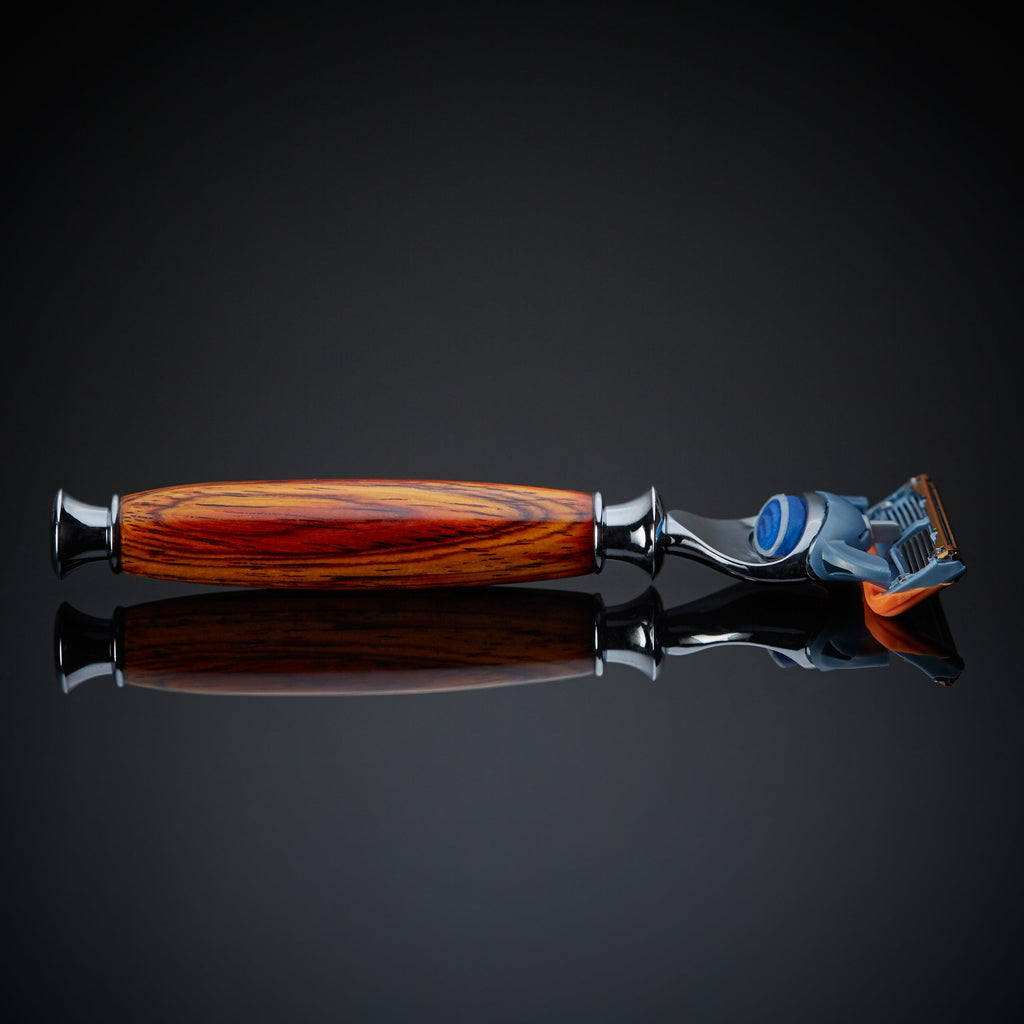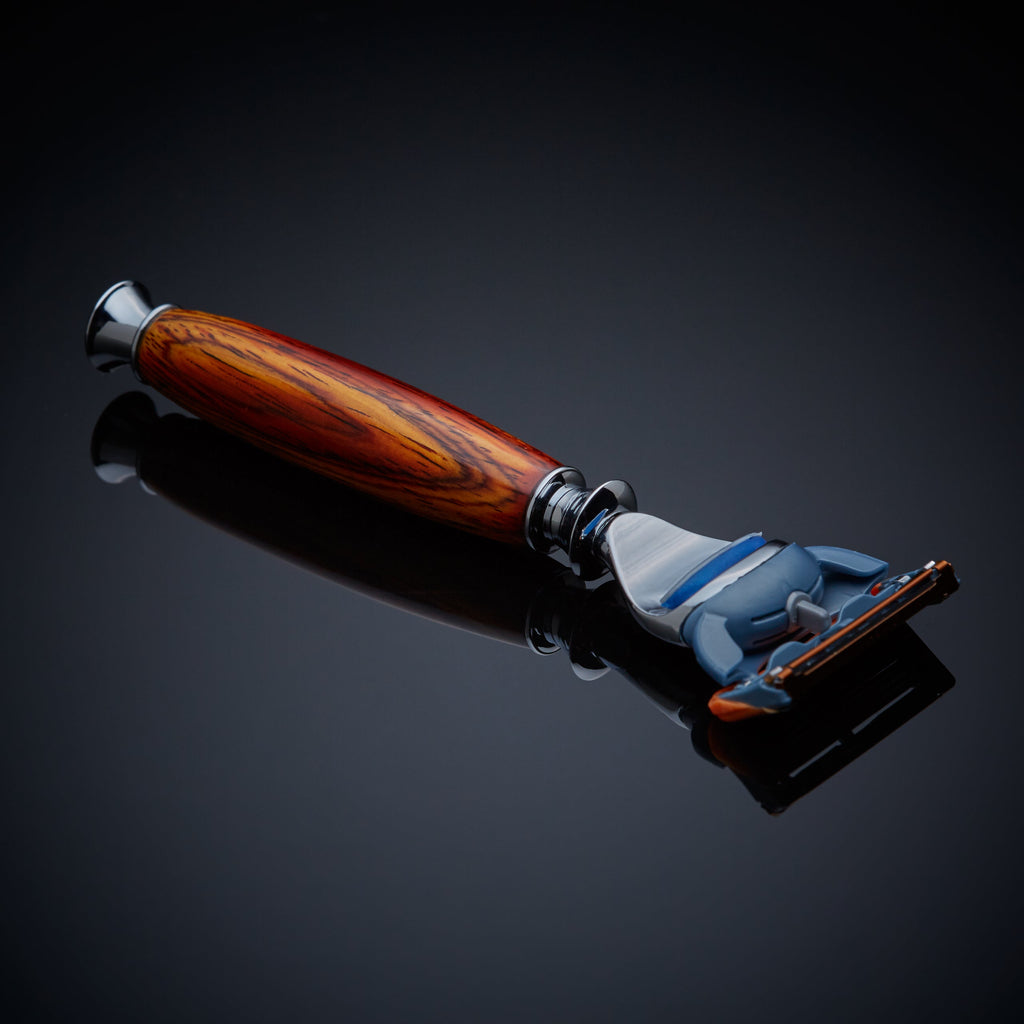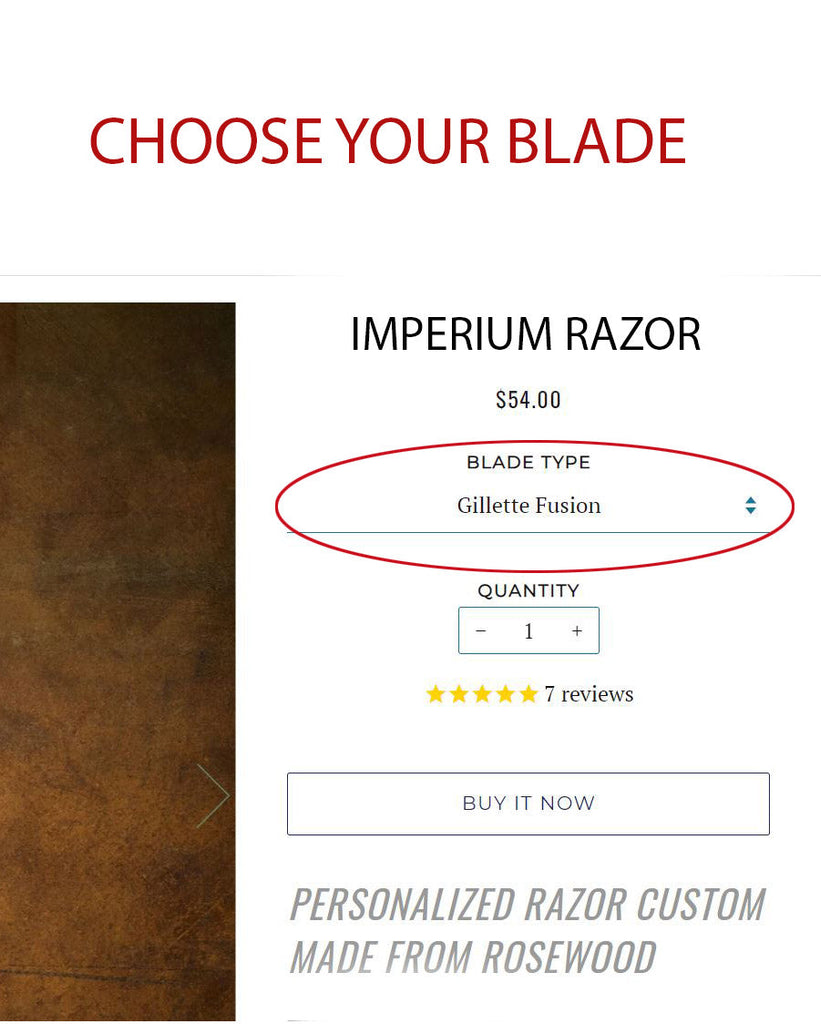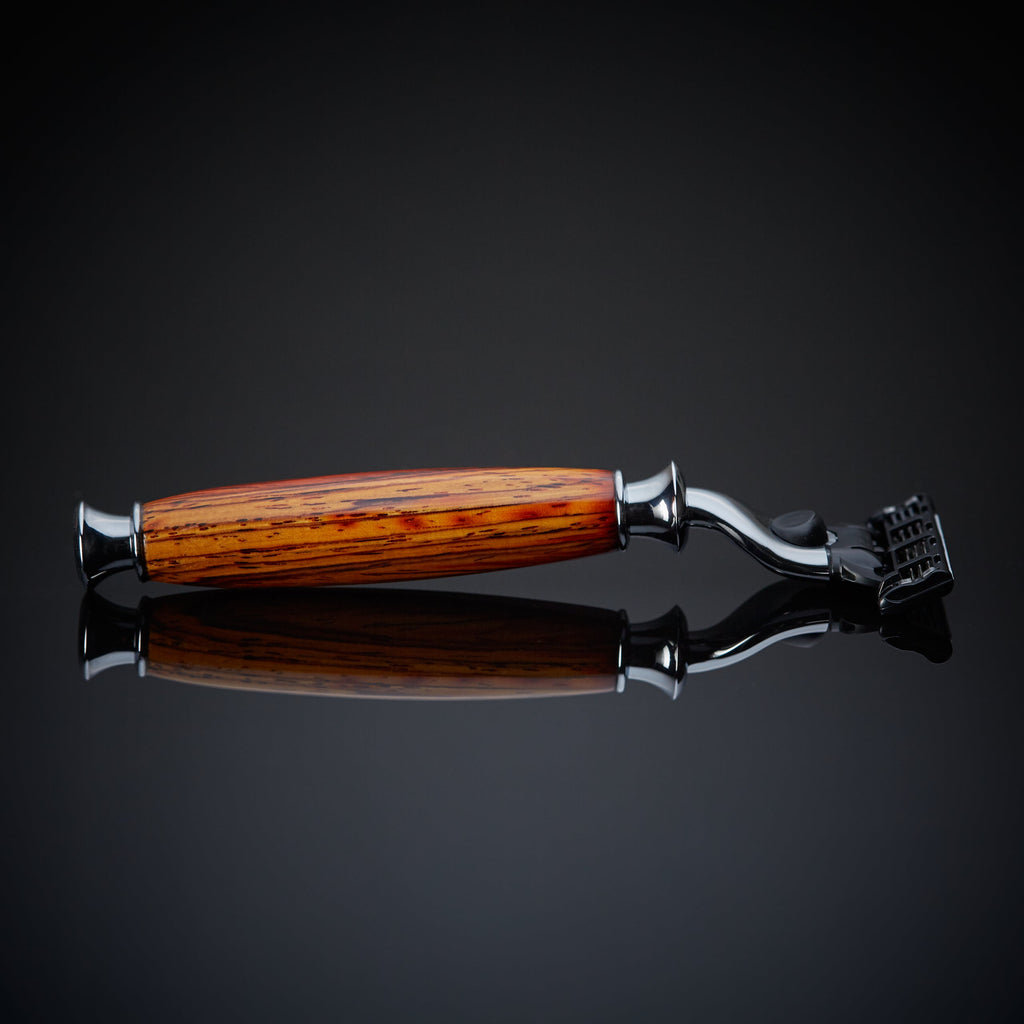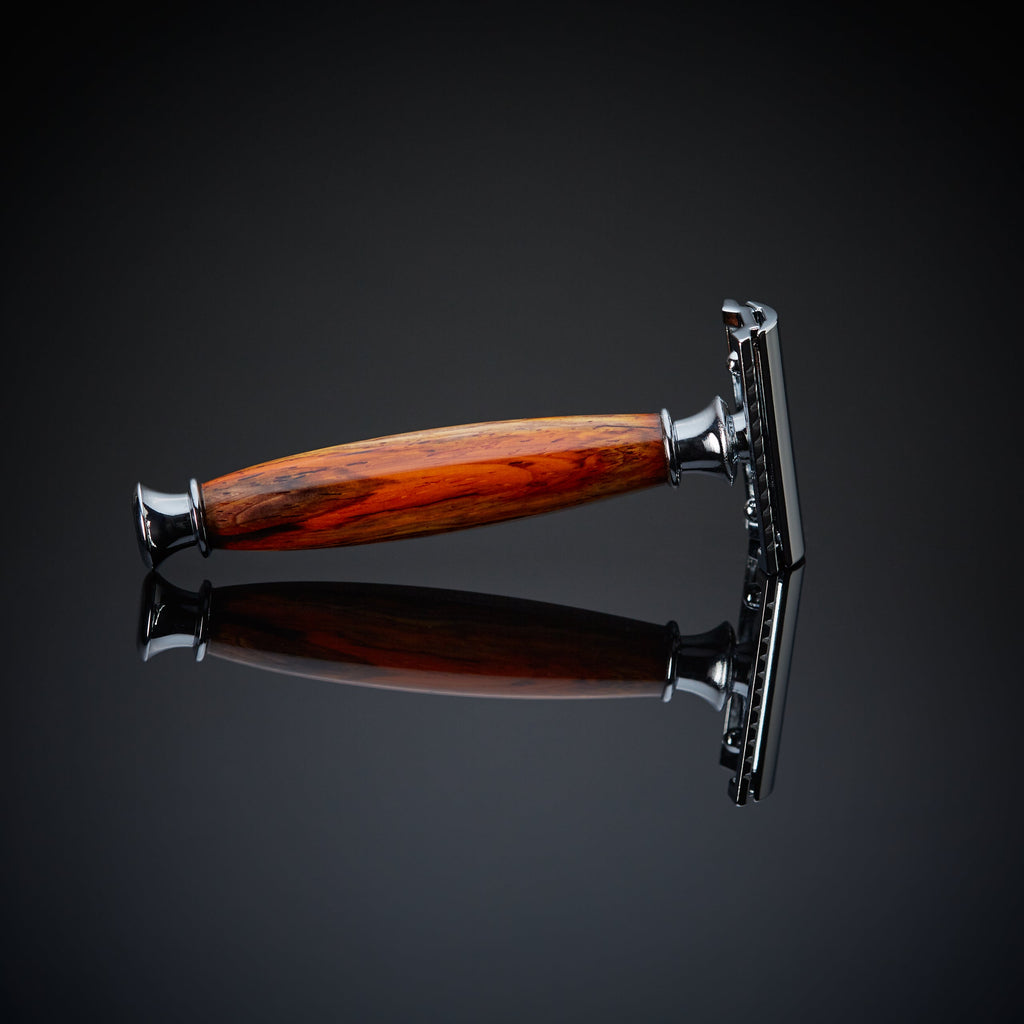 The Ace Razor (Rosewood)
Rosewood Razors
THE ACE SHAVE SET
Material: Rosewood
Blades: Fusion, Mach 3, Venus, Double Edge
Handmade in Baltimore, MD
Perfectly balanced handle for a smoother shave
Exclusive, water-resistant Cirolex finish
Crafted one at a time from FSC sustainable hardwood
Arrives in a luxury gift box
One new blade included
Guaranteed 
Imperium razors stand out for their unmatched elegance and exquisite workmanship. Each time you use one of our razors, you will instantly notice the weight, quality, and feel of something made carefully by a skilled artisan. Your day should start with a well-appointed grooming routine, and tools that are a pleasure to use and display. This is our Ace razor made from sustainable Rosewood sourced from Central America tree farms. Prized for its use in designer furniture, instruments, and heirloom sculptures, this is an extremely strong, durable wood, with a prominently figured grain with dark to light reddish hues. Available for Gillette and double edge blades. This is the quintessential luxury shaving tool that perfectly embodies high-end shaving and traditional men's grooming. And as always it's proudly made in the USA  
Customer Reviews
11/16/2023
dusty

United States
Best of my collection
I've been looking for a good safety razor for a while. I have a vintage Parker and a few custom shavers and this is by far my favorite. The quality is unmatched.
03/07/2023
GR

United States
Really good
I was looking to upgrade my razor and found this site. I use old school DE razors and this is a good addition to my collection.
03/07/2023
FP

United States
Best looking razor ever
Got this as a gift and I love it.