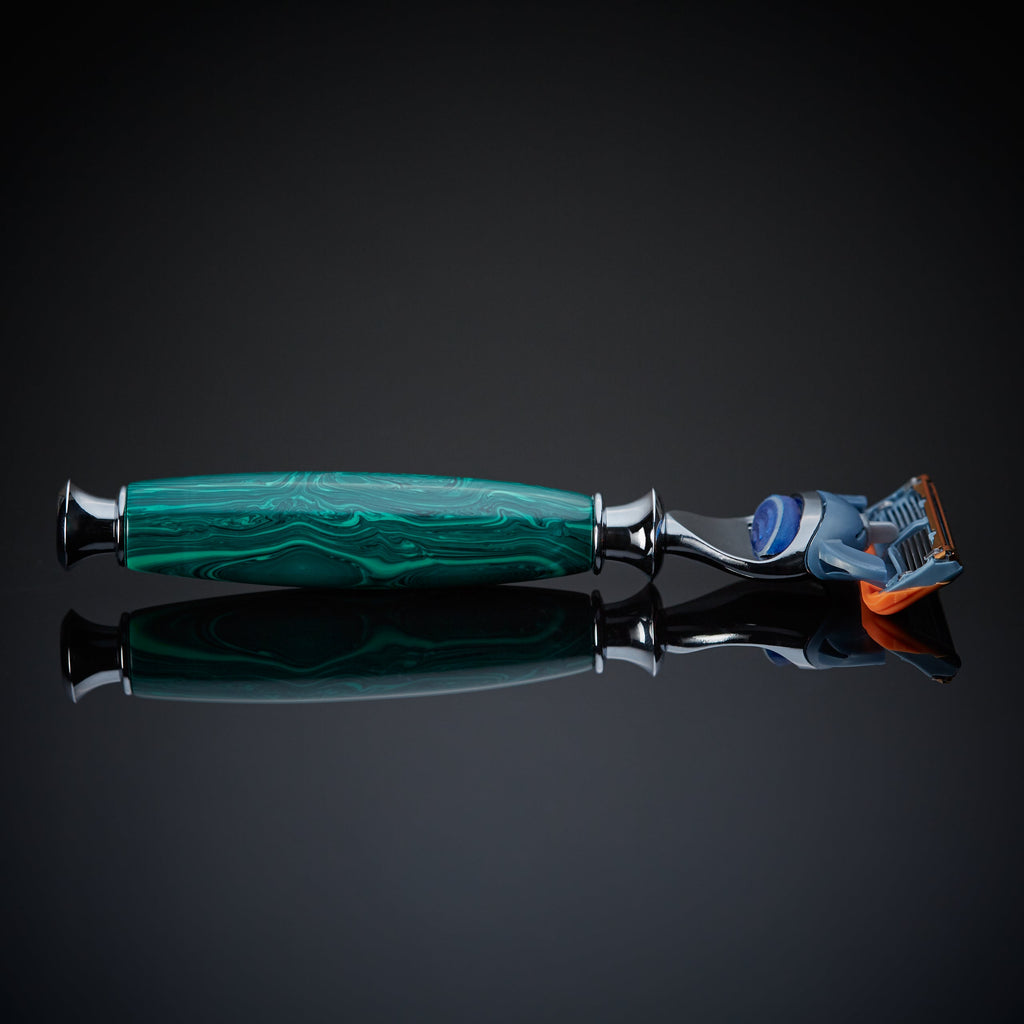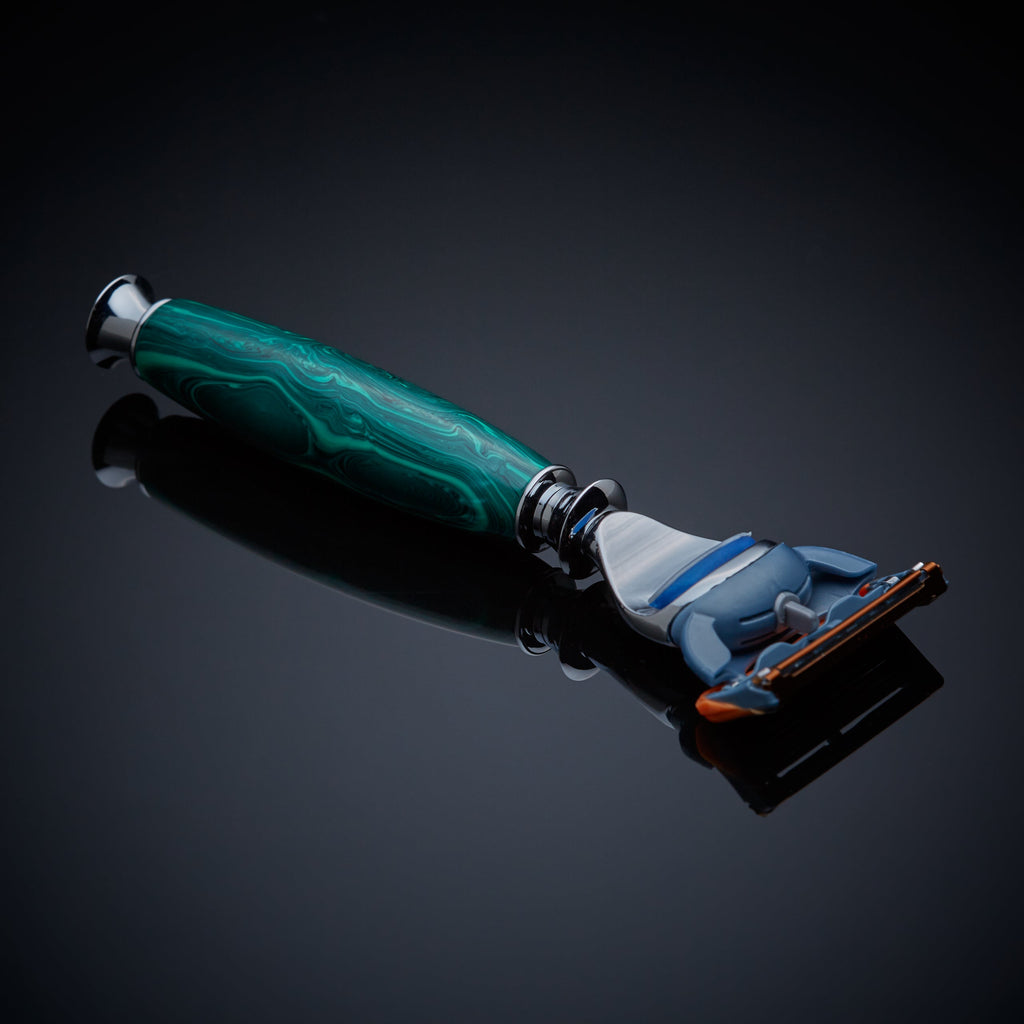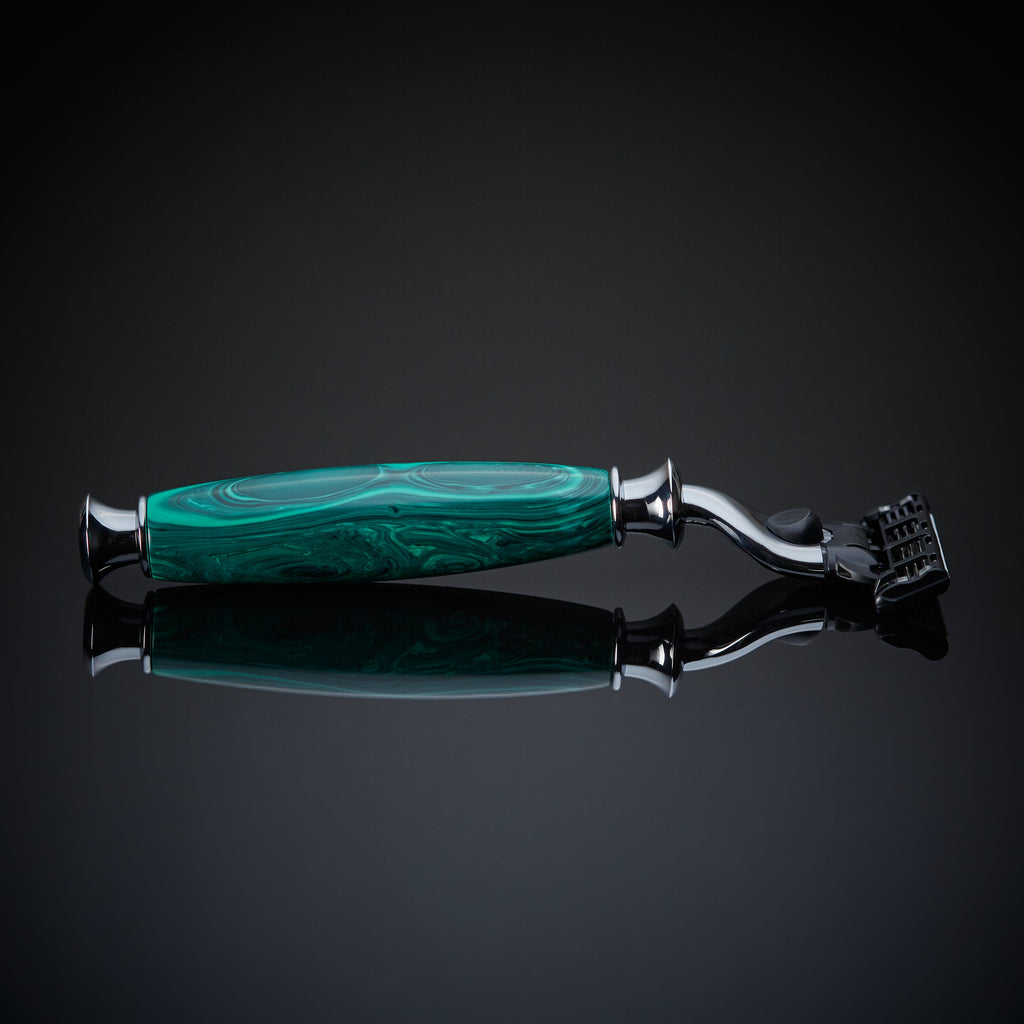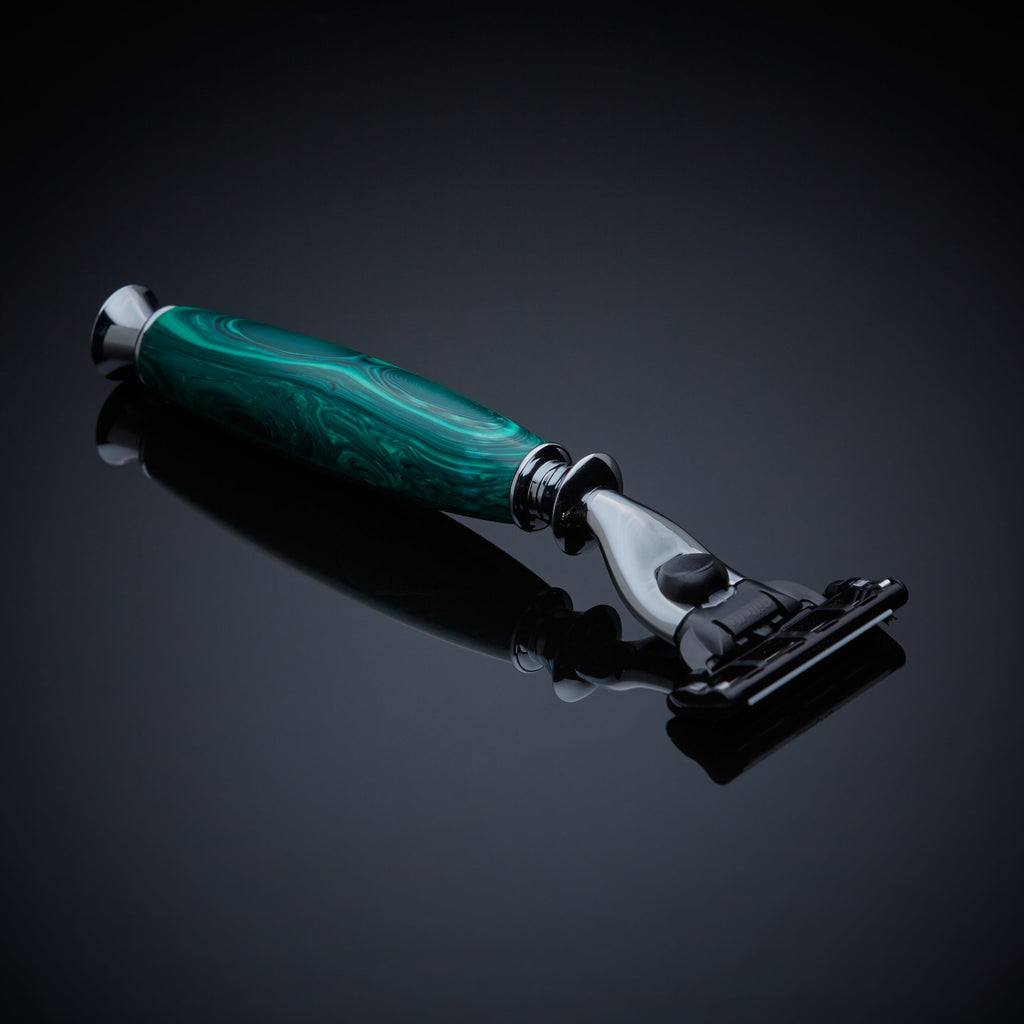 The Serpentine Razor (Malachite )
Precious Stone Razors
THE SERPENTINE RAZOR
Material: Malachite gemstone 
Blades: Fusion, Mach 3, Venus, Double Edge
Handmade in NC
Limited edition 

Perfectly balanced handle for a smoother shave

Exclusive, water-resistant Cirolex finish

Crafted from precious stone

Arrives in a luxury gift box

One new blade included

Guaranteed 
Our Serpentine gemstone razor, crafted from opaque, green-banded Malachite crystal exudes a distinctive and dynamic style. The razor's precious gemstone handle reflects an undeniable elegance and showcases the exceptional level of detail and craftsmanship that goes into each Imperium razor.
Renowned as a timeless classic and benchmark of excellence in razor making, Imperium razors are the epitome of sophistication and luxury. Each Serpentine gemstone razor is meticulously hand-turned to create a perfectly balanced and well-crafted tool that elevates any grooming routine.
Indulge in the ultimate shaving experience with our Serpentine gemstone razor and enjoy the perfect blend of aesthetic beauty and functionality that only Imperium can provide.
Customer Reviews
11/20/2023
Wes L.

United States
Solid
This razor is a work of art. I got it for the Mach 3 and use it every day. The stone looks great.