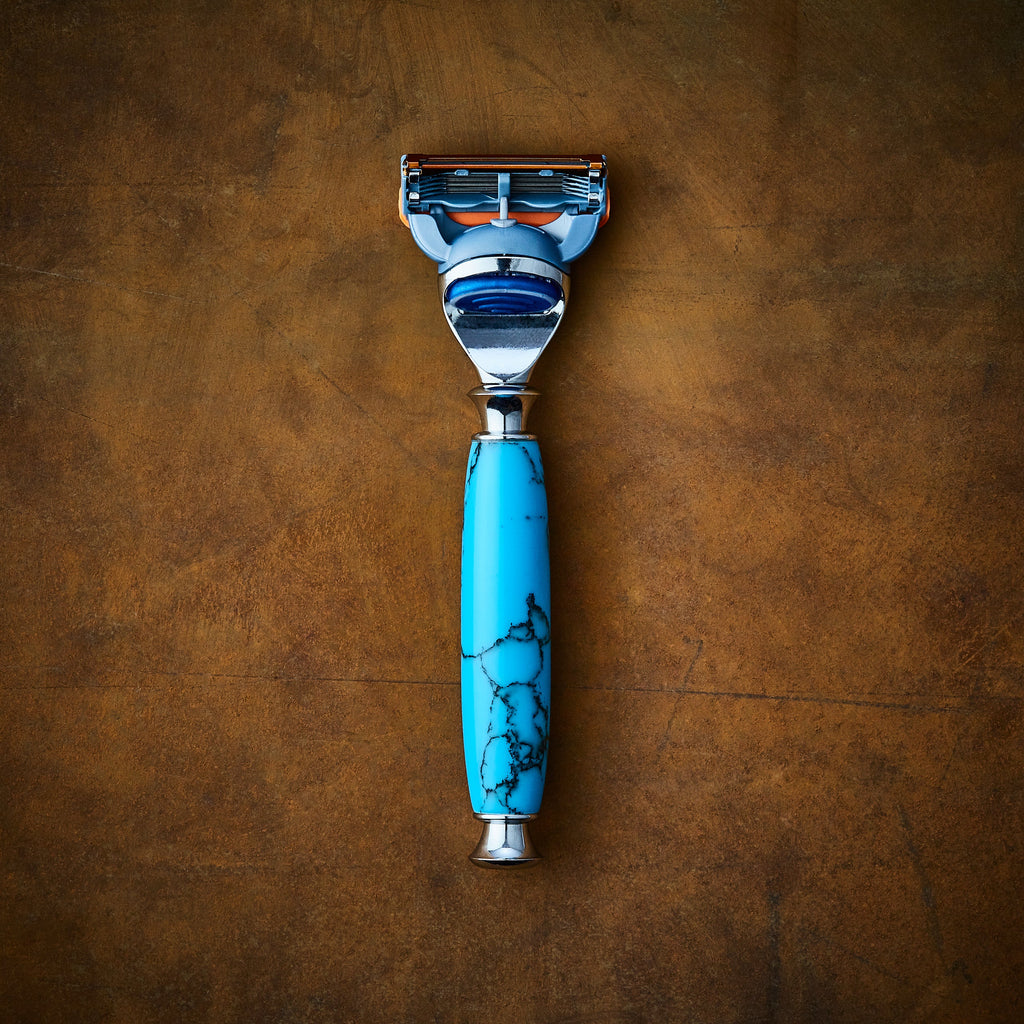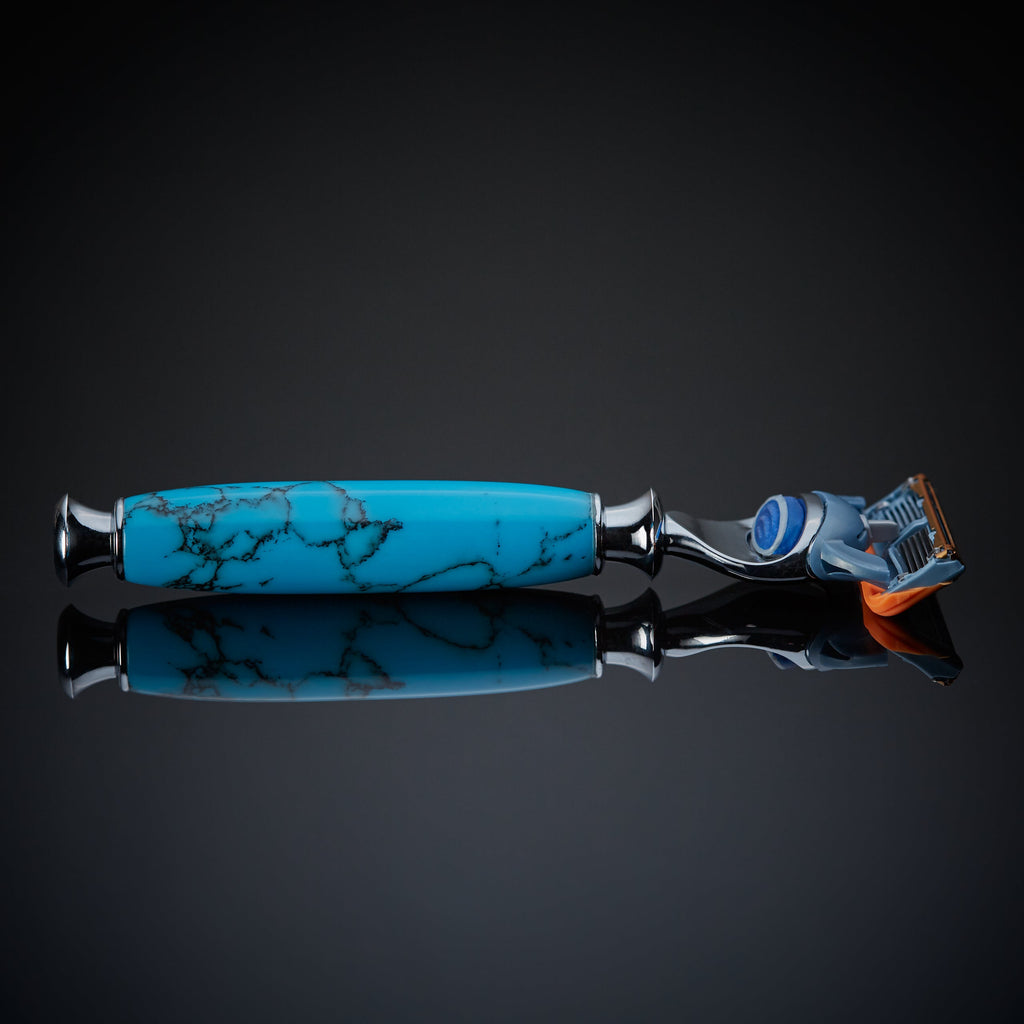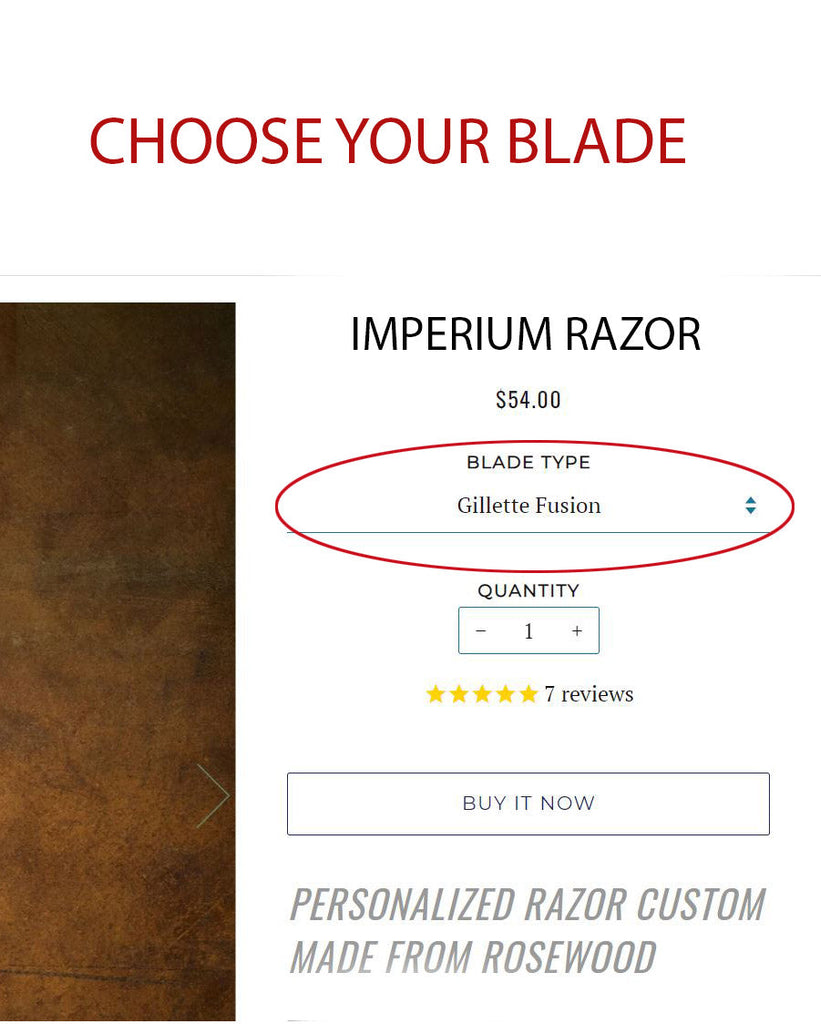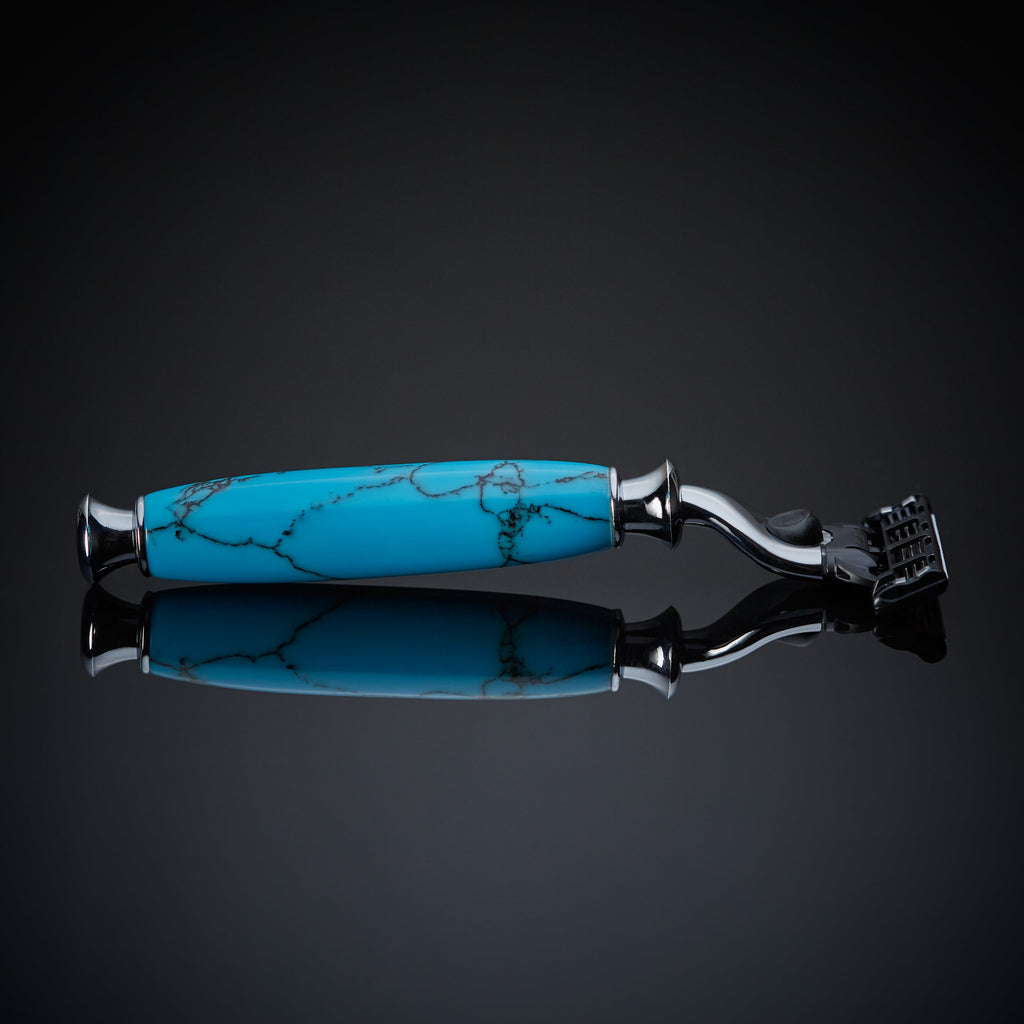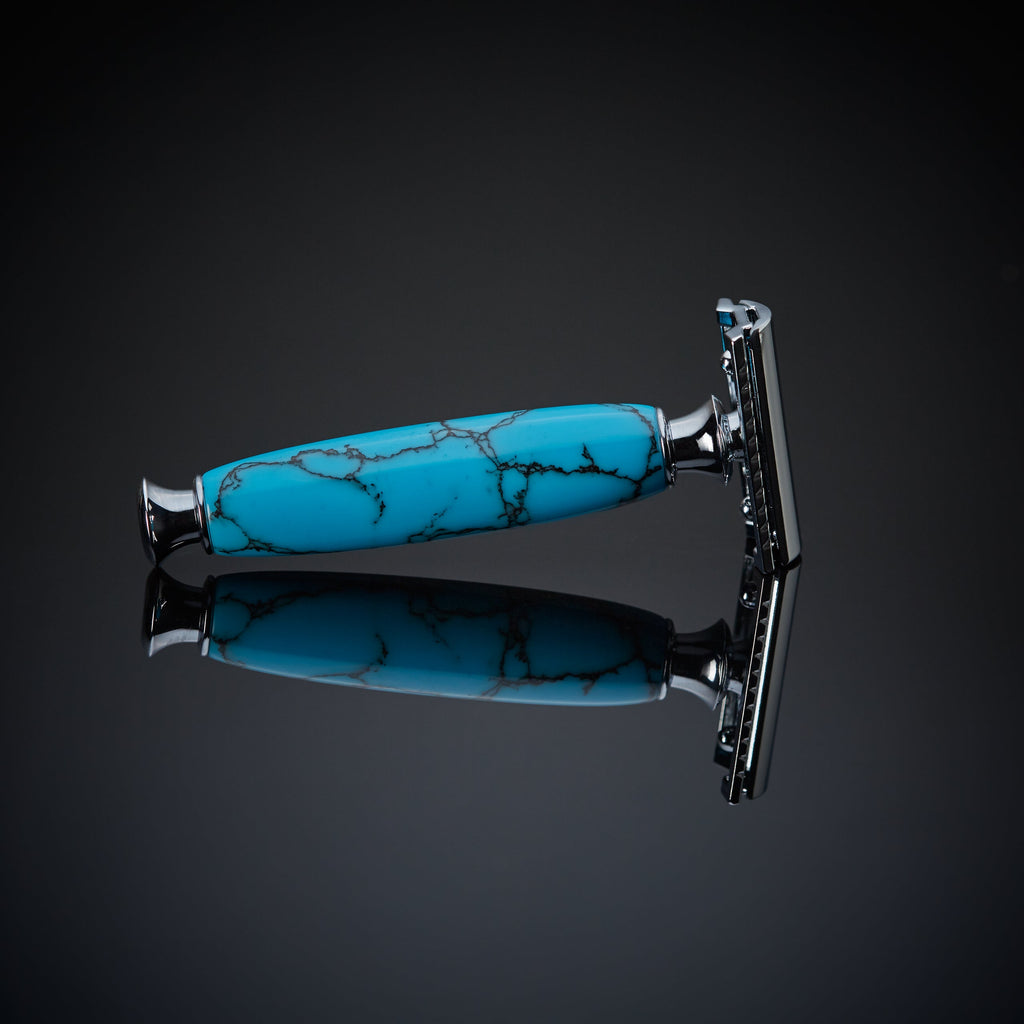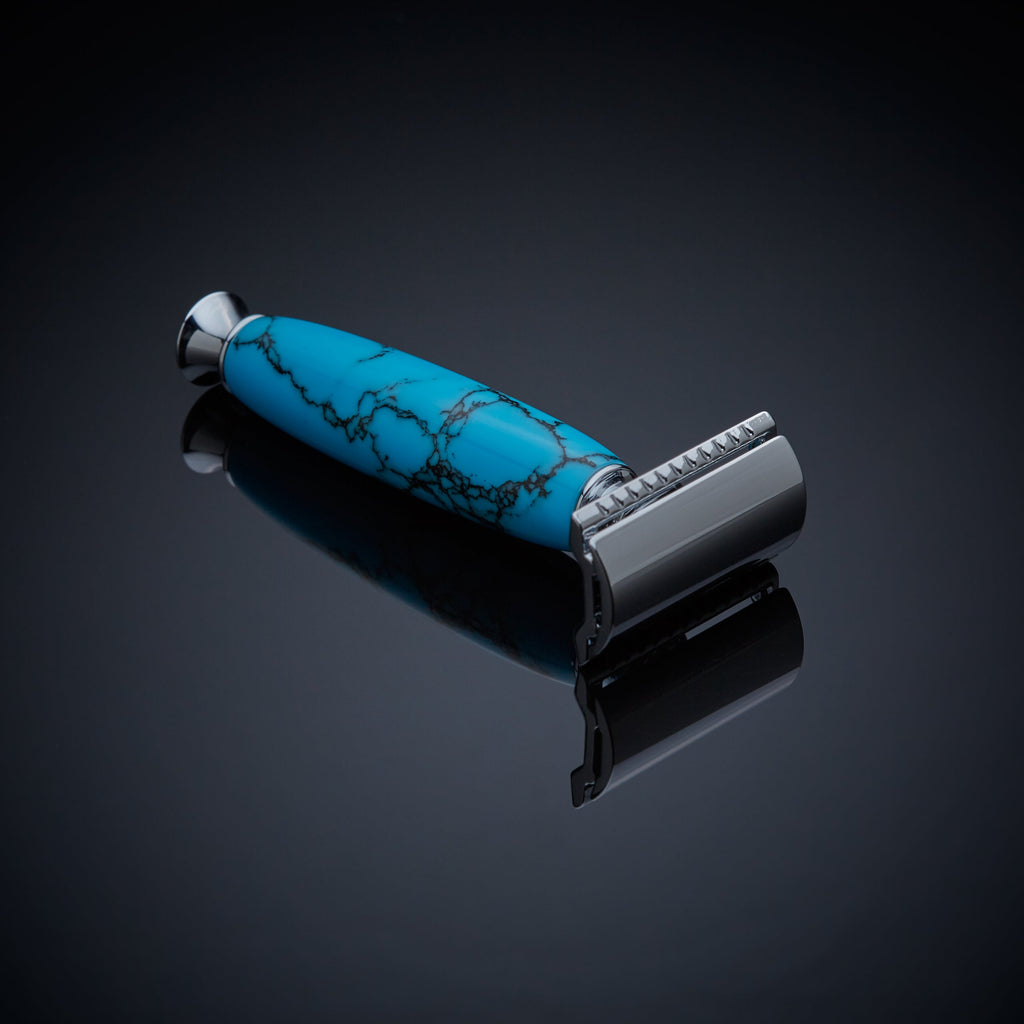 The Sedona Razor (Turquoise Stone)
Turquoise Stone Razors
THE SEDONA RAZOR
Material: Turquoise Stone
Blades: Fusion, Mach 3, Venus, Double Edge
Handmade in North Carolina

Limited edition 

Perfectly balanced handle for a smooth shave

Exclusive, water-resistant Cirolex finish

Crafted from precious stone

Arrives in a luxury gift box

Heavy Chrome Fittings

One new blade included

Guaranteed 
Introducing the Sedona razor, a stunning piece of art crafted from the finest turquoise stone sourced from Arizona. The perfect balance of elegance and functionality, this razor is sure to elevate your grooming experience. The dense, solid, and heavy handle not only provides a comfortable grip but also showcases the unique stone marbling in a brilliant and bright turquoise blue. Each Sedona razor is meticulously crafted to embody luxury shaving and classic men's grooming, making it the quintessential high-end shaving tool. Designed to fit both Gillette and double edge blades, this razor is versatile and practical. Experience the pinnacle of sophistication and luxury with the Sedona razor. We only make a limited number so order now to add this remarkable piece to your collection.
Customer Reviews
11/20/2023
looks a.

United States
Looks good
This razor looks and feels amazing!
03/12/2023
James

United States
Good razor
This is a great razor and good customer service. Minus one star because the post office lost my package.