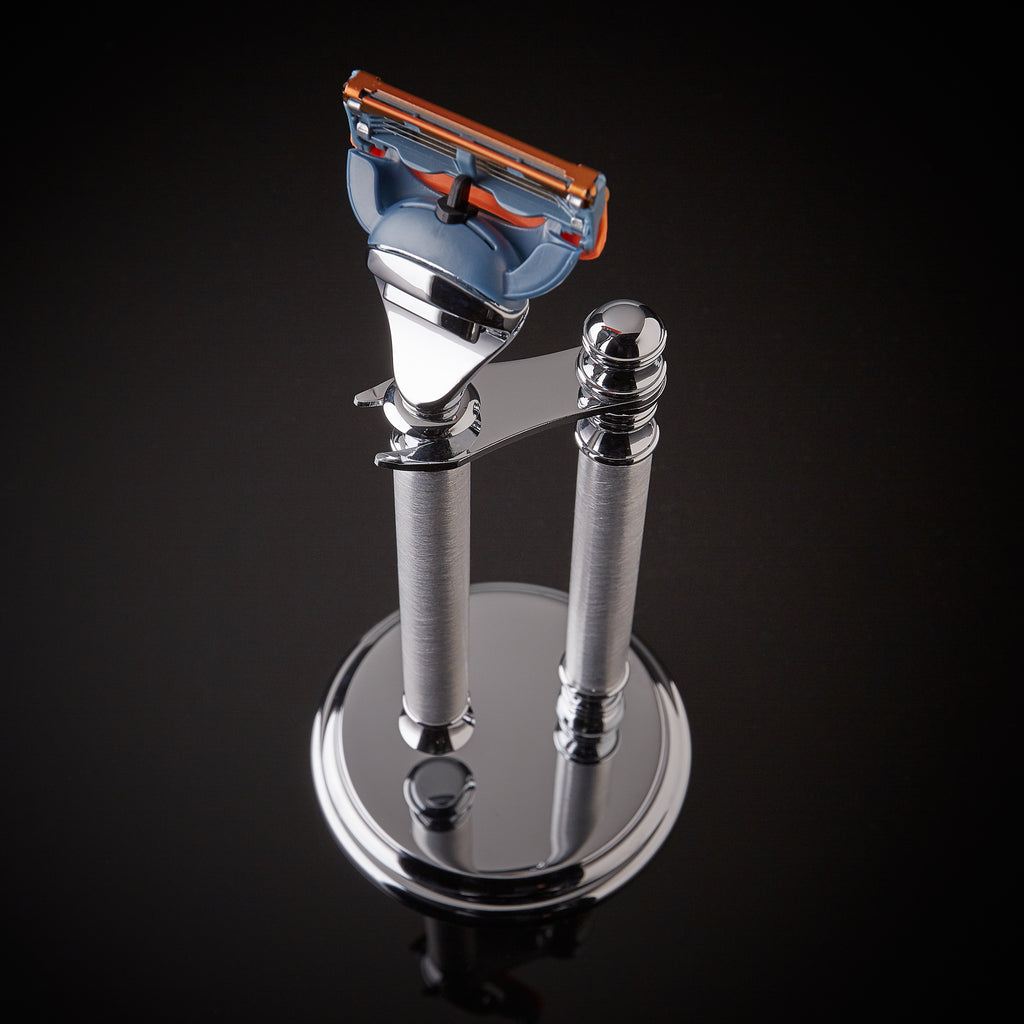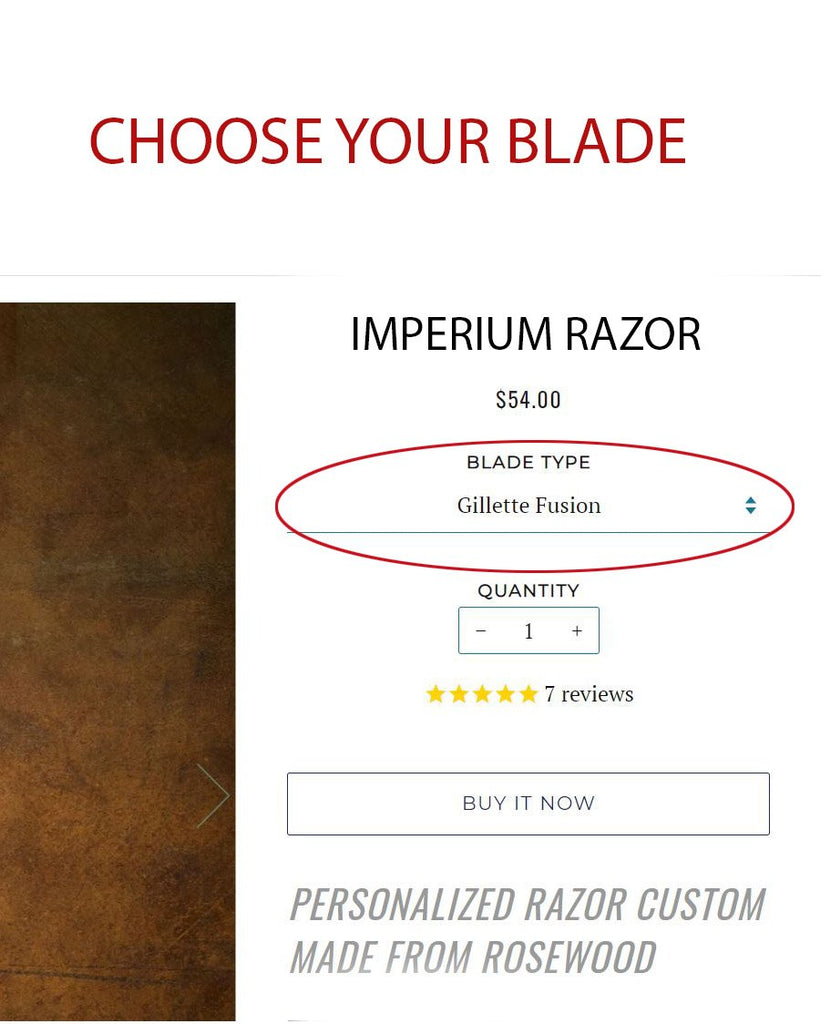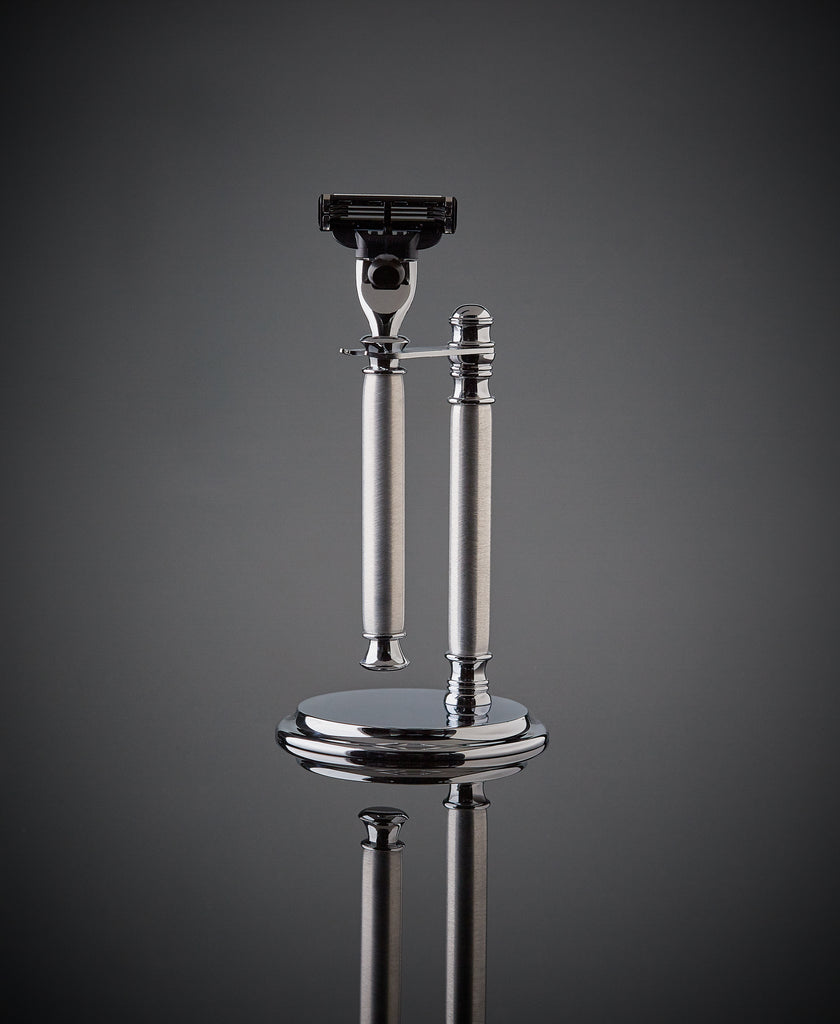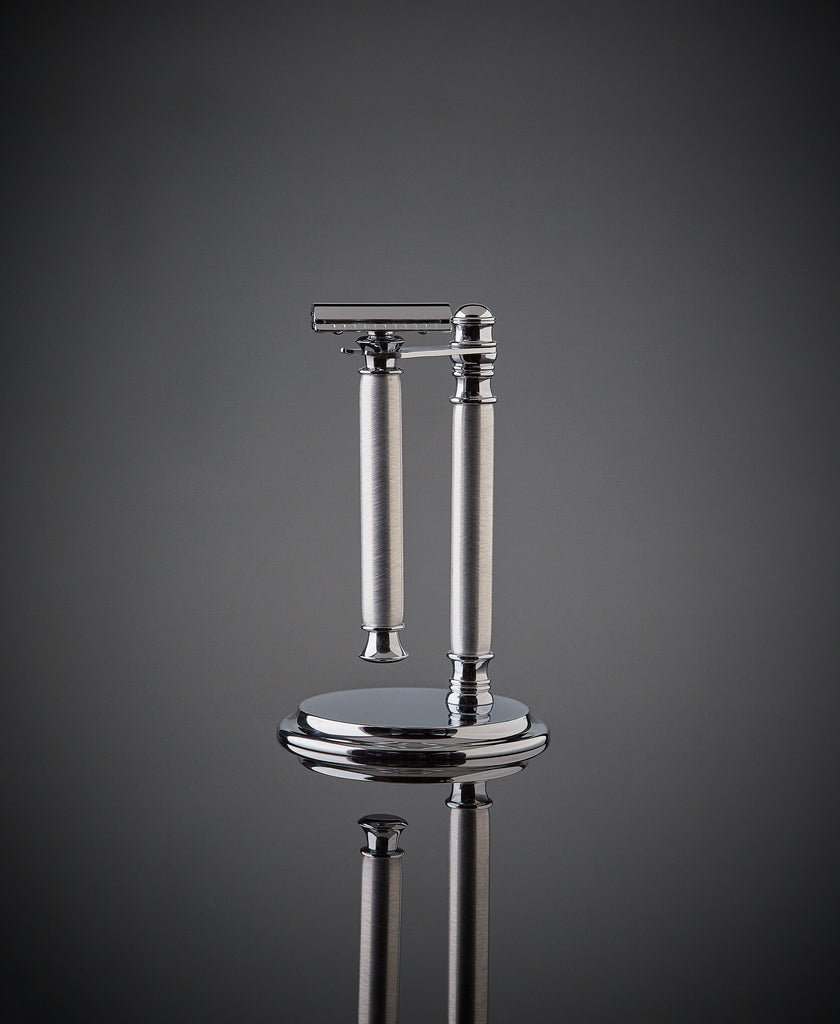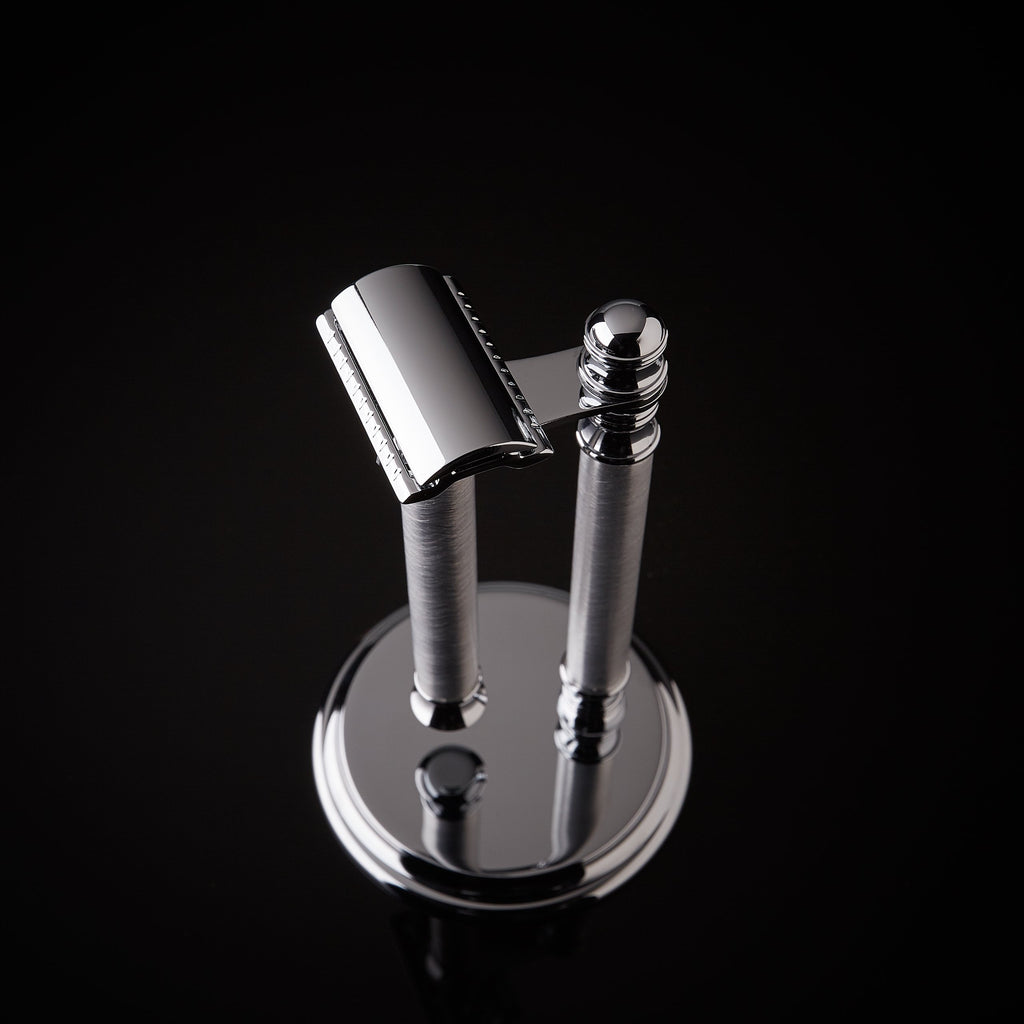 The Oslo Aluminum Shave Set
Fine Razor Making
THE OSLO SHAVE SET
Material: Aluminum 
Blades: 
Fusion, Mach 3, Venus, Double Edge
Handmade in Baltimore, MD
Limited edition 
Matching razor and stand

Perfectly balanced handle for a smoother shave

Arrives in a luxury gift box

One new blade included

Guaranteed to last
Our obsession with fine razor making is the driving force behind the Oslo brushed aluminum shaving kit. Sleek, refined, and modern, this is the most exclusive shaving set we sell. We start with a  solid block of aluminum that is drilled and filled with a hand-turned wooden core, this provides a subtle spring to the handle and gives it the perfect weight and balance. The wood-cored aluminum block is then turned on a metal lathe by a skilled artisan into a straight metal handle with slight tapering at the crests. Each handle has a distinct brushed pattern that is handmade with a sharp file and keen eye. We take three days of production to turn metal and wood into a tool of style and precision. Handcrafted one at a time until it is perfect, the Oslo is capped with dark metal fittings to accent the brushed surface and has a precise and solid balance. Available for Gillette and double edge blades for the ultimate shaving experience.
There is a long and intensive process that goes into turning metal by hand. Most modern metal work is done using water jet CNC rigs and computerized lathes. Our razors, however, are made using hand tools and mechanical, hand-operated lathes following traditional methods passed down through generations. 
Customer Reviews
04/27/2021
Marc

United States
Sturdy and Beautiful
I love this shaving set. It's so nice. The price seemed a little high before I ordered but once I got it I realized how nice it is. Besides, I spent $75 for some Adidas sweats that were made in China so this was actually a bargain.
02/21/2020
Remmy K.

United States
Amazing
I was a little hesitant to spend so much on a shaving set but after I got it I have no second thoughts. This is perfect for my modern bathroom and it looks and shaves like a million bucks. I would not hesitate to buy this again because it is a work of art and makes me smile every time I use it.