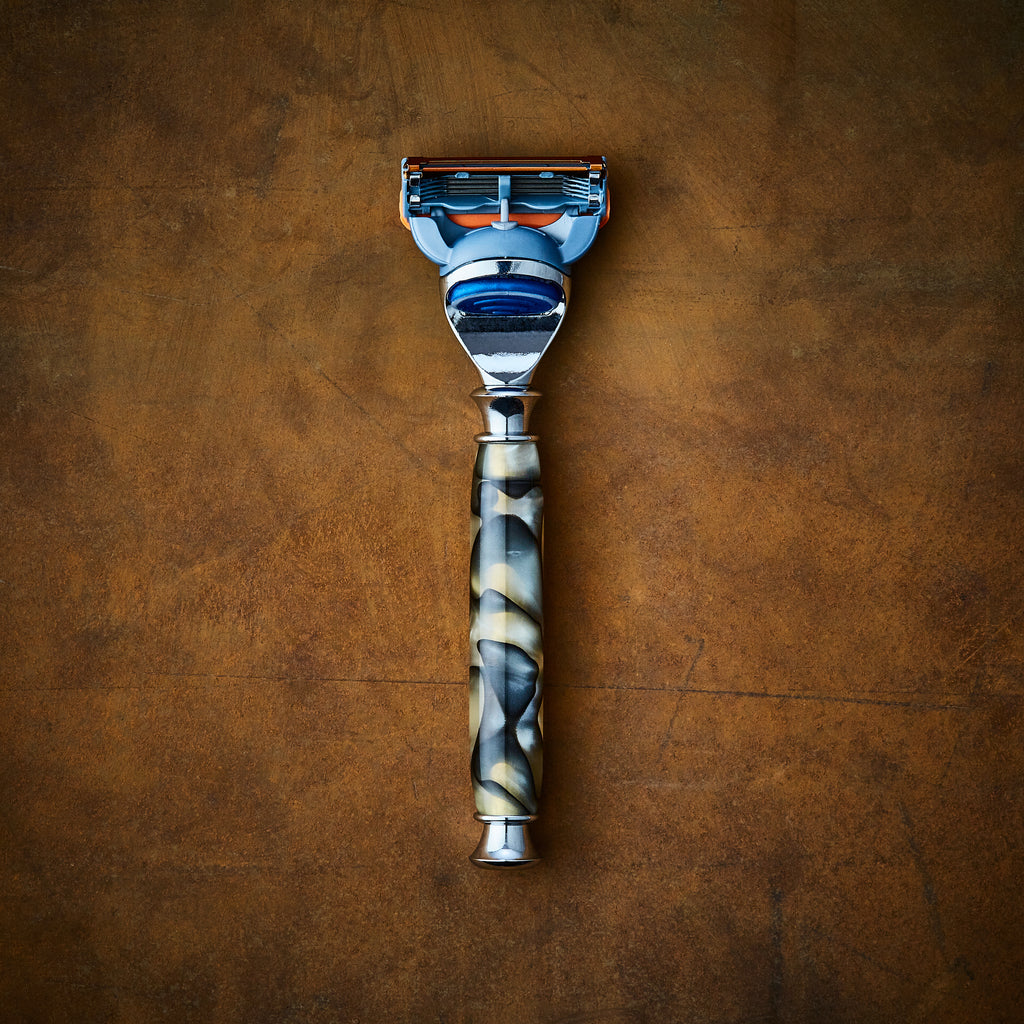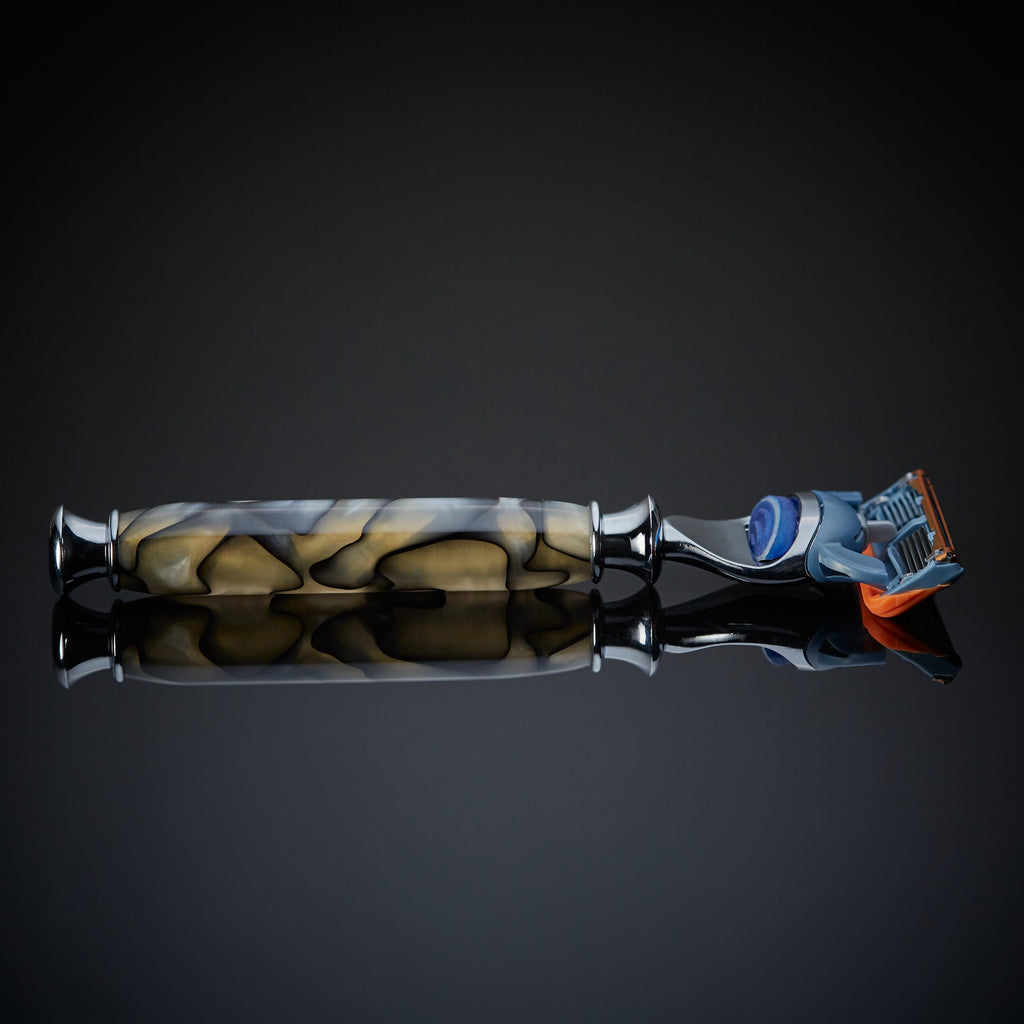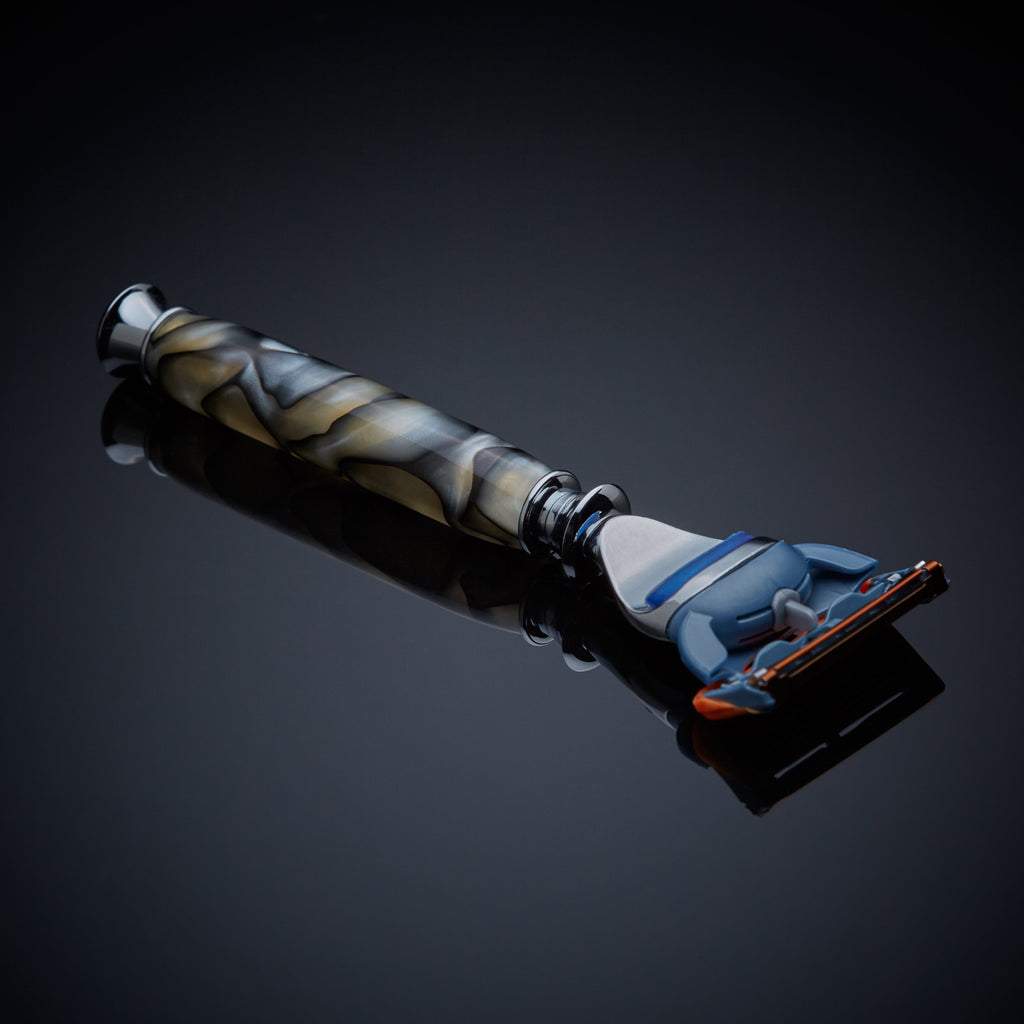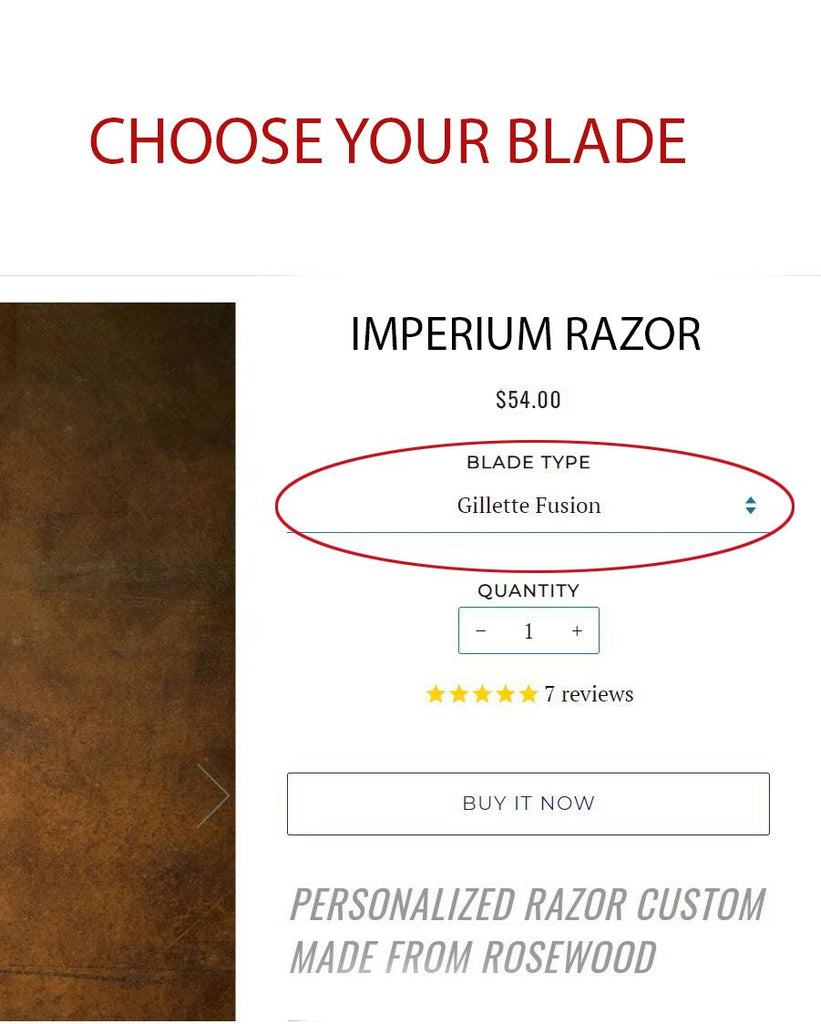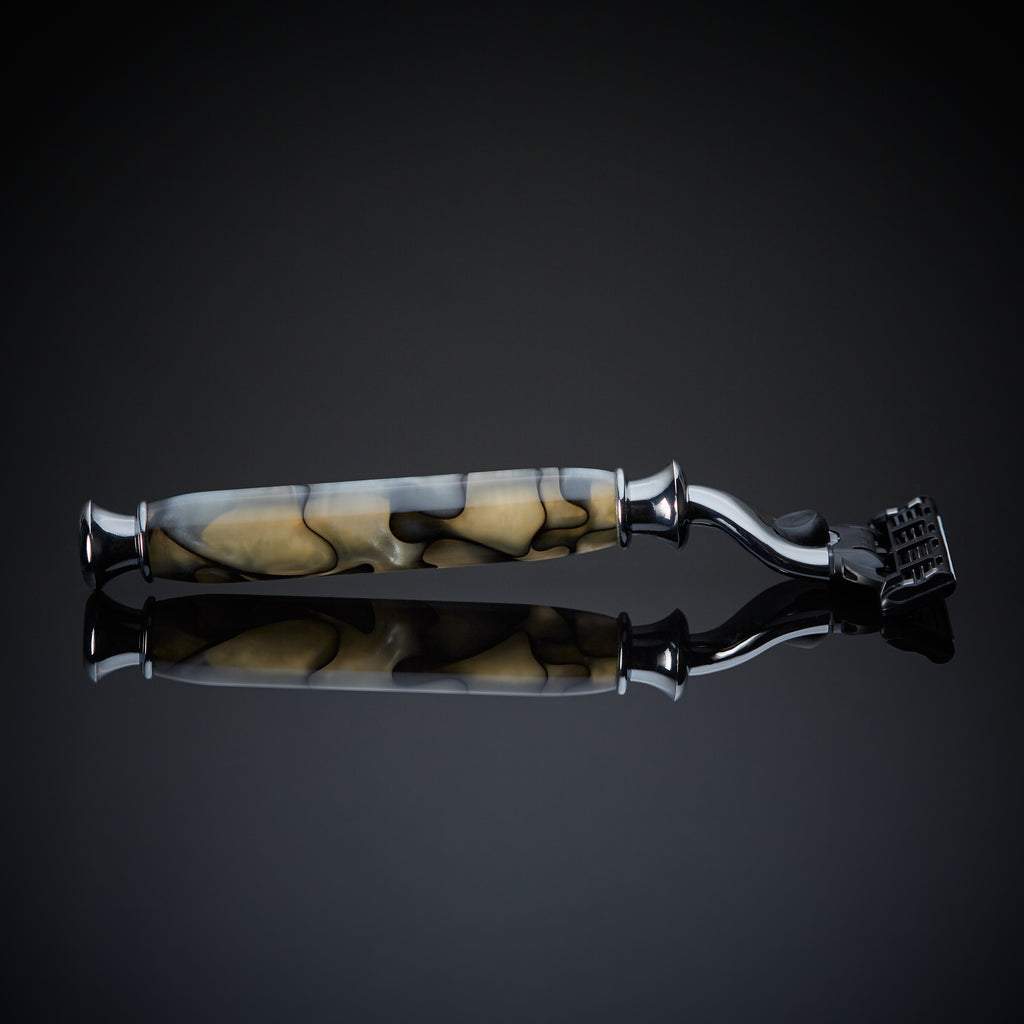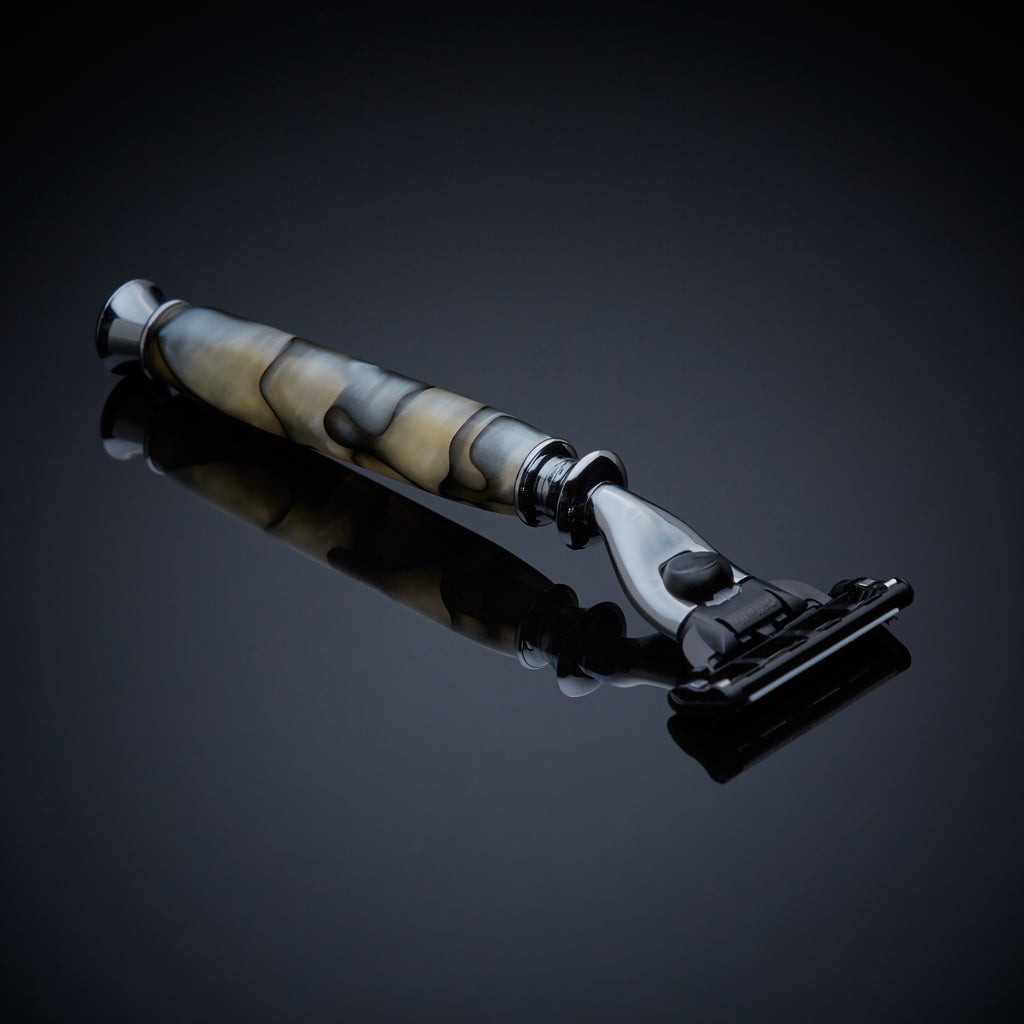 The Shadow Razor
Artisan Razors for Gillette Blades 
The Shadow  Razor
Material: Precious resin
Blades: Gillette Fusion, Mach 3, Venus,
Handmade in North Carolina

Perfectly balanced handle for a smooth shave

Exclusive, water-resistant Cirolex finish

Crafted from hand-mixed precious resin

Arrives in a luxury gift box

Heavy Chrome Fittings

One new blade included

Guaranteed 
Our Shadow line of razors is handcrafted from precious resin with black ribbons swirled over an opaque golden white, like a shadow rising in the still winter air. Available for Gillette blades. This is the quintessential high-end shaving tool that perfectly embodies handcrafted luxury and classic men's grooming.