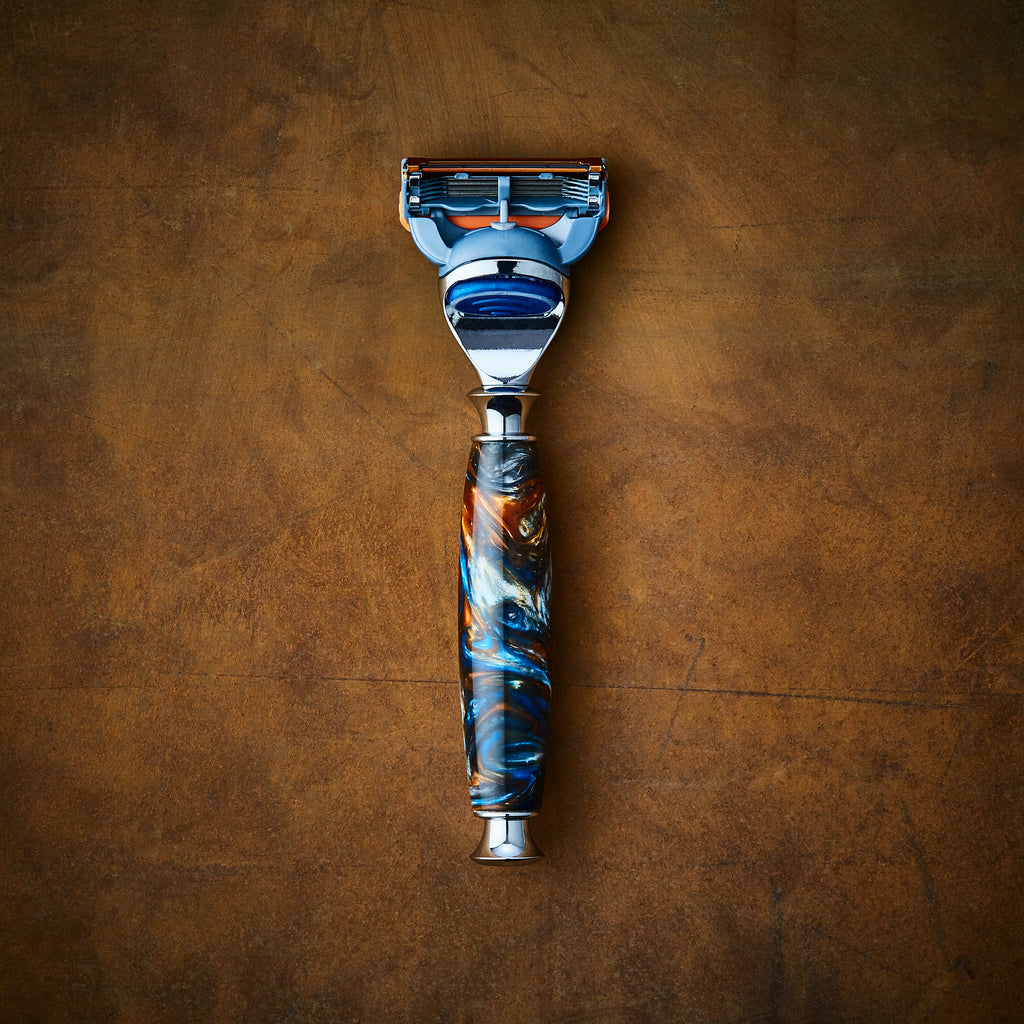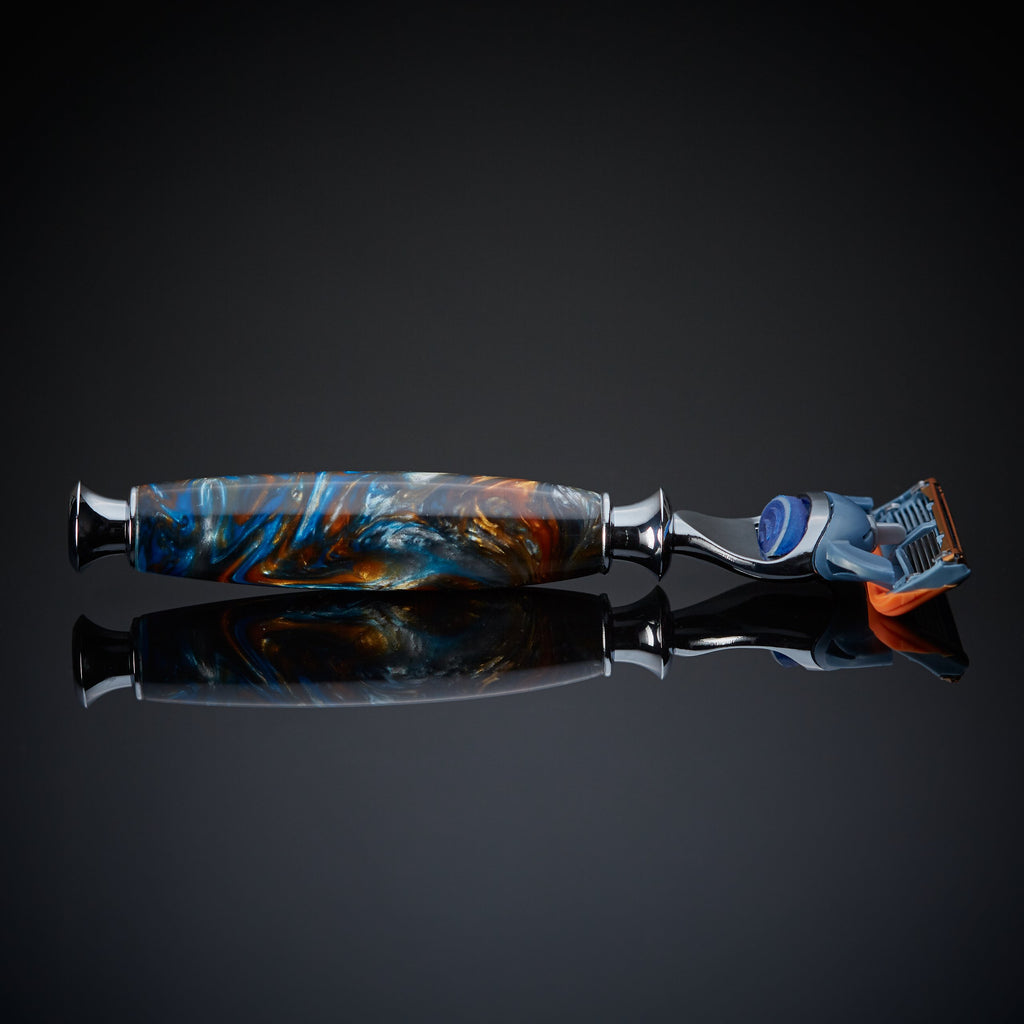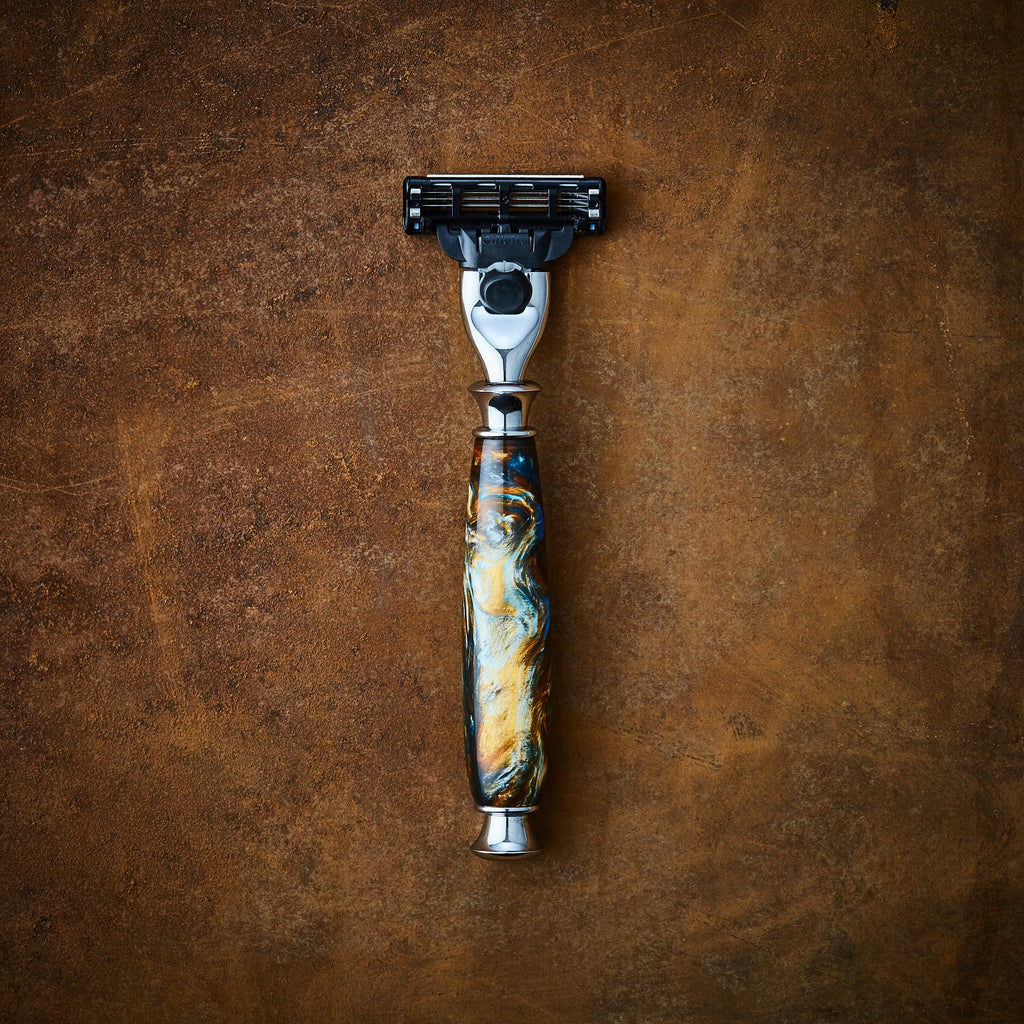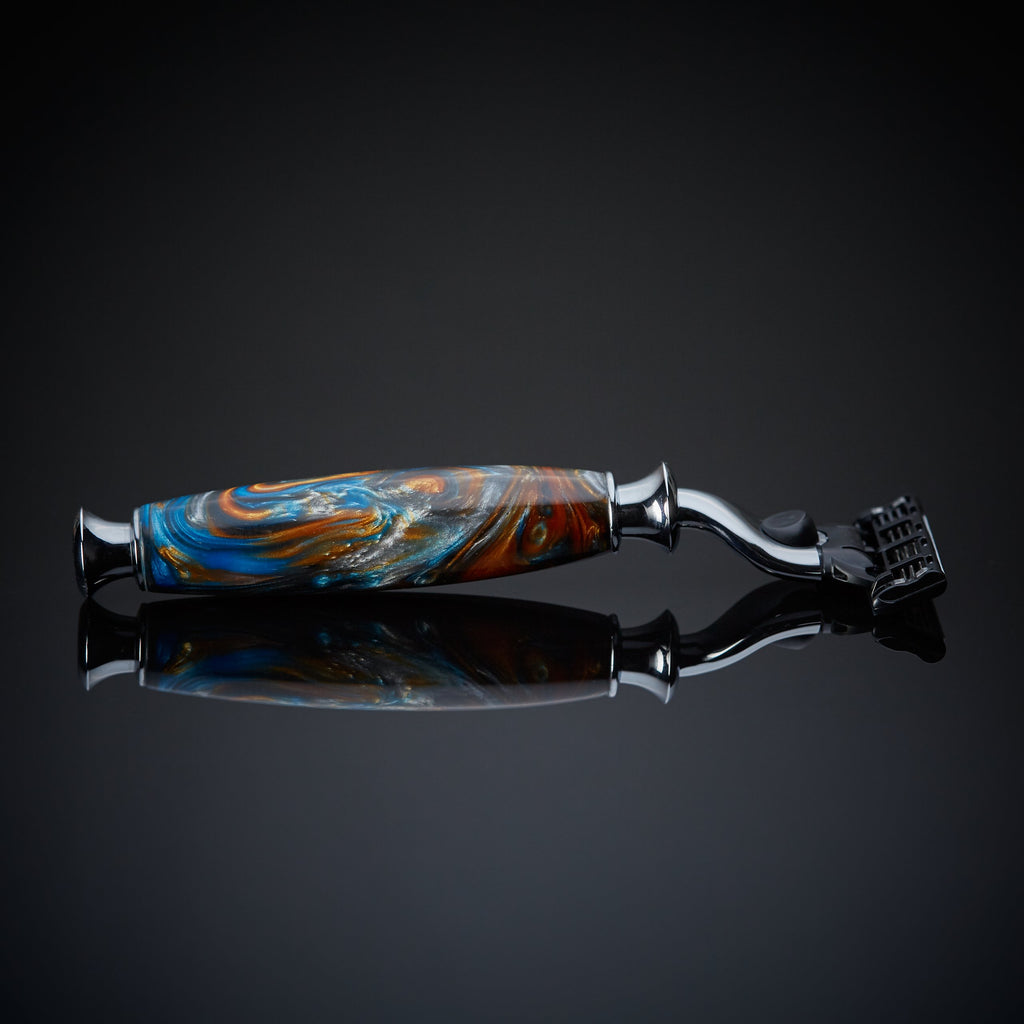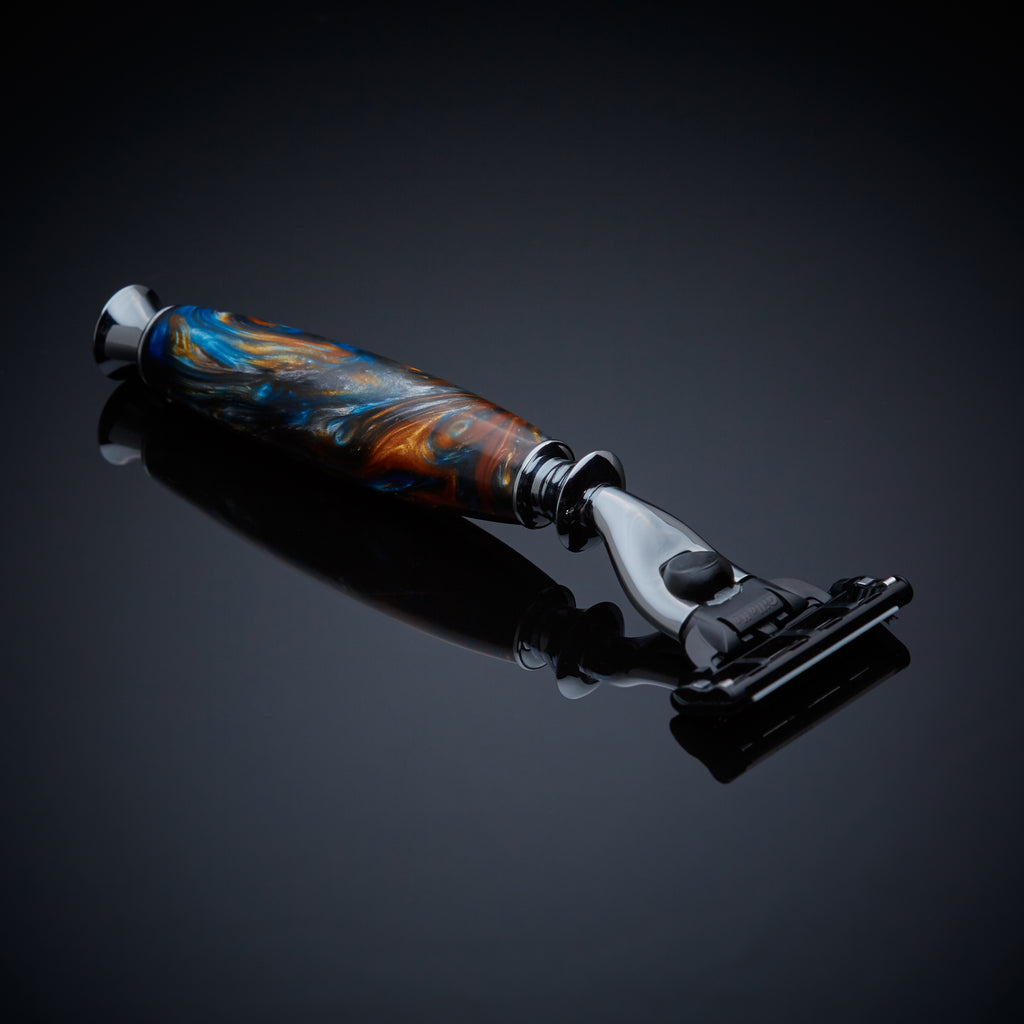 The Terra Razor
LUXURY WITH AN EDGE
THE TERRA RAZOR
Blades: Fusion, Mach 3, Venus, Double Edge
Handmade in Baltimore, MD

Perfectly balanced handle for a smooth shave

Exclusive, water resistant Cirolex finish

Crafted from FSC sustainable hardwood

Arrives in a luxury gift box

One new blade included

Heavy chrome fittings

Guaranteed for life
Possibly the finest razors on the market today, Imperium razors are known for their unrivaled reputation for quality, style, and craftsmanship. Our razors are hand built in the USA for someone who is looking for a great shave in a stylish razor that will compliment their daily routine. Imperium razors are an investment in style and American craftsmanship. Our "Terra" line of razors is made from hand mixed acrylic to look like the Earth from outer Space. Featuring stunning blue, white, gold and red swirls, you won't find anything close to the brilliant look of this highly crafted shaver. Each  razor is one of a kind and made to fit Gillette and double edge blades. This is the essential high end razor that perfectly embodies high end shaving and classic men's grooming.  
Customer Reviews
12/17/2020
Yam L.

United States
Looks good and fits the blade I use
I got this as a gift from my girlfriend and I love it. The colors are amazing and best of all it fits my Gillette Mach 3. I would add the handle is a nice solid weight, maybe a little slippery when wet but not bad at all. I love it.
10/21/2019
Jeff K.

United States
Love it
This is a really beautiful and well-crafted razor. Still learning how to use it, but I love it so far!