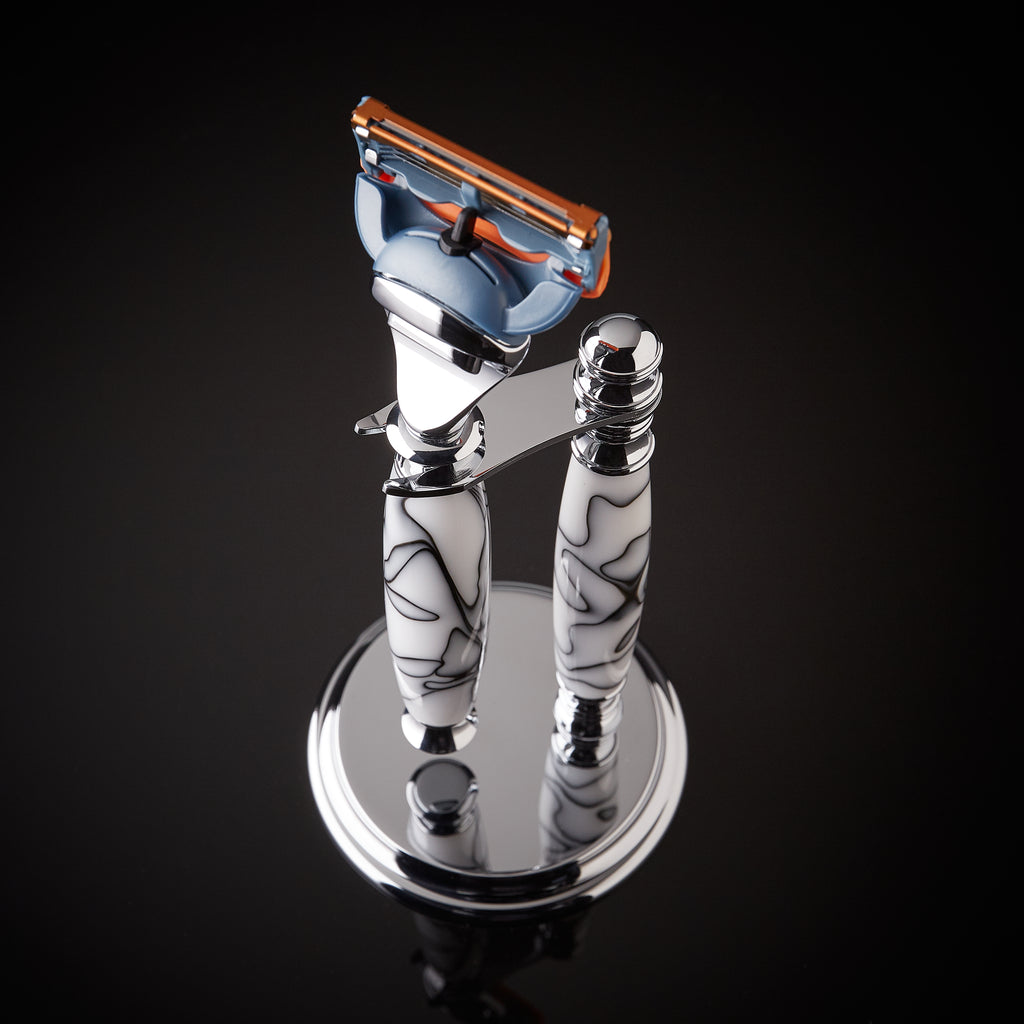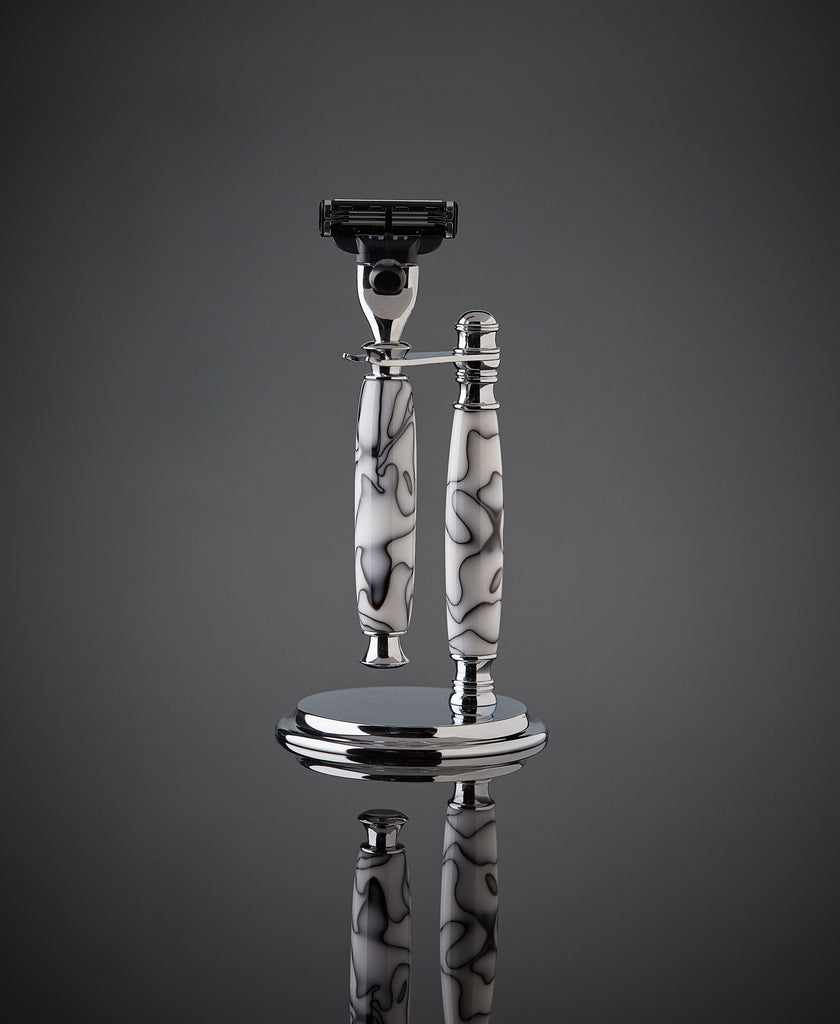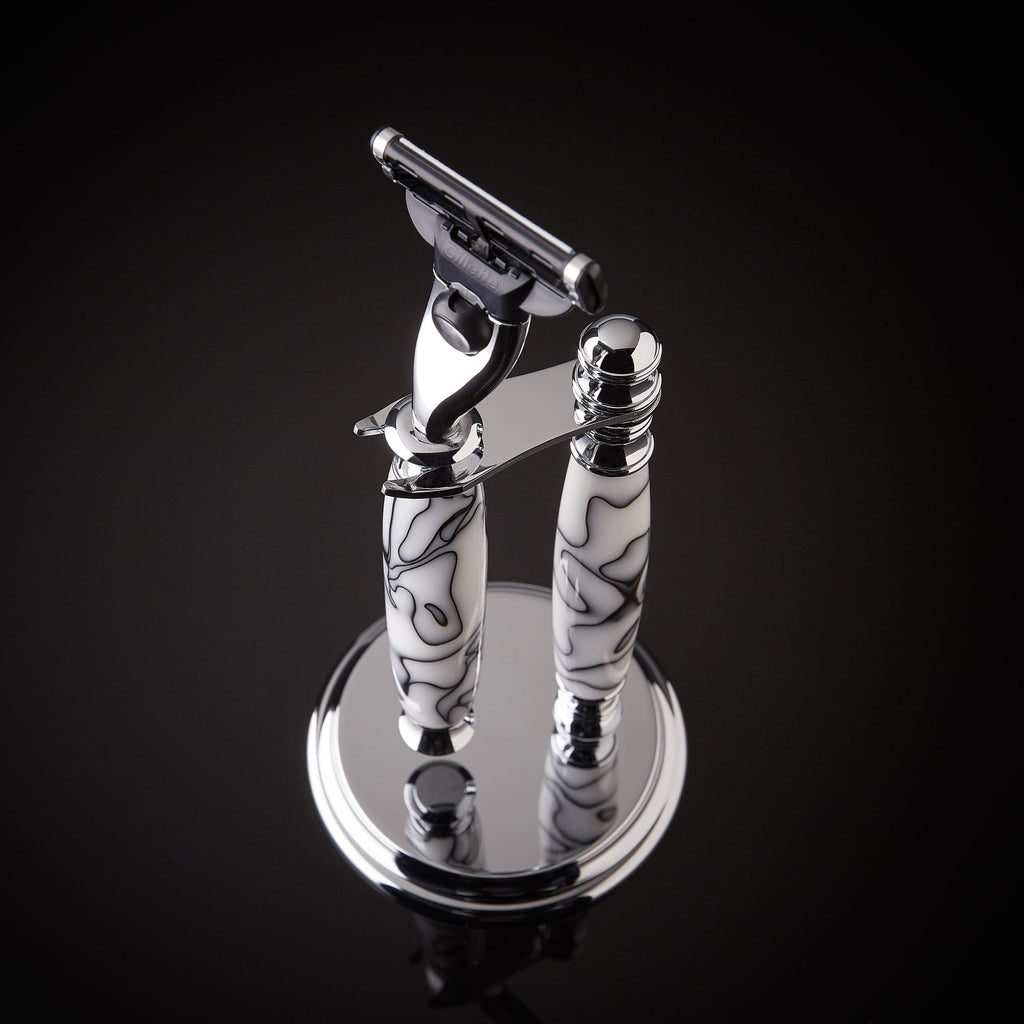 The Vail Shave Set
Artisan Shaving Set 
THE VAIL SHAVING SET
Blades: Fusion, Mach 3, Venus, Double Edge
Handmade in Baltimore, MD

Perfectly balanced handle for a smooth shave

Exclusive, water-resistant Cirolex finish

Crafted from hand-mixed resin

Arrives in a luxury gift box

Heavy Chrome Fittings

One new blade included

Guaranteed quality

Includes free shipping (5-6 business days)
Why upgrade to an Imperium razor?
Shaving: a daily ritual for most of us, and one that's often overlooked as an act of self-care. The razor you use should be more than a hunk of mass-manufactured plastic.
Each time you pick up an Imperium razor, you'll notice the confidence that stems from treating yourself well. That begins with a well-appointed grooming routine, and tools that are just as much of a pleasure to use as they are to display.